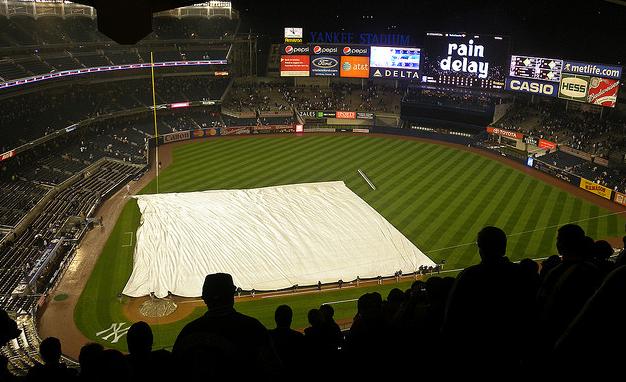 Whoo-pee. The game isn't going to start on time, because it's raining. Which it will do all weekend. Also, apparently the Yankees talked to the Orioles about playing a doubleheader tomorrow, to get a bit ahead of the rain. The O's reportedly refused. I get why they wouldn't want to help the Yanks, but why not be a bit more accommodating when there is a known weather issue in the area? I guess you can be a dick when the games are meaningless to you.
(May the Orioles have many more meaningless games in their future.)
In good news, A-Rod is tentatively in the lineup, though he has to get through a pre-game workout. I haven't seen anything that suggests he's been removed, so it looks like he'll actually play today.
Lineup:
1. Derek Jeter, DH
2. Curtis Granderson, CF
3. Mark Teixeira, 1B
4. Alex Rodriguez, 3B
5. Robinson Cano, 2B
6. Nick Swisher, RF
7. Russell Martin, C
8. Eduardo Nunez, SS
9. Brett Gardner, LF
And on the mound, number sixty-five, Phil Hughes.