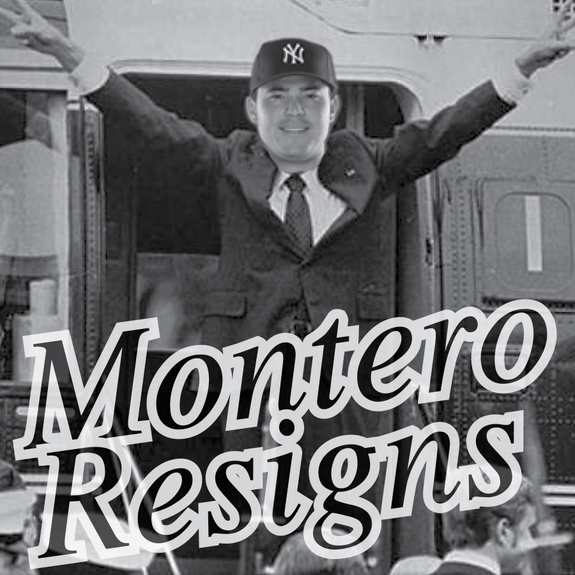 Unless Joel Sherman is wrong (and his reporting almost never is), the Yankees will call up Jesus Montero today as the rosters expand in the season's final month. Some poor sap will lose his 40-man roster spot, but that's part of the business. I wanted to see Montero earlier this season, but whatever. Better late than never. He'll reportedly get "opportunities to play and specifically hit," which I guess means spot starts at DH and maybe even behind the plate. I highly doubt he's going to just sit on the bench to "soak it all in," he's ready for the next challenge.
ZiPS pegged Montero for a .276/.334/.503 batting line in the big leagues before the season, which frankly would have been a miracle. Exactly eight players have slugged .500 or better in their age 21 season over the last 50 years, and only 24 players have managed a .330 OBP with a .450 SLG at that age and in that time frame. It's not often a player that young hitter comes up and has an immediate impact, but that won't stop us from expecting one from Montero. Therein lies the problem. What's a reasonable expectation and what isn't?
Honestly, I have no idea. I expect Jesus to look overmatched at times, to look right at home at others, to hit a ball or five over the fence, to fail to block a curveball in the dirt, to throw a ball into centerfield, to flick his wrists and clank one off the right field wall … all sorts of stuff. That's the thing about young players, you never have any idea what you're going to get. Regardless, the magnifying glass will be him, for good or bad. In this age of instant reaction, start-to-start and plate appearance-to-plate appearance changes of opinion, we're probably going to see a lot of good and bad this month. A lot more bad I'm sure, just because the game is all about failure.
Montero's status as a top prospect is going to work against him as well, because come on, top prospects are scrutinized most heavily while the underdogs get praised. That's why everyone loves Ivan Nova and Melky Cabrera and hates Phil Hughes and Joba Chamberlain. It's natural to root for the underdog, the ones that surprise us, and it's also natural to come down hardest on those we expect the most from. Montero is no underdog, he's one of the very best prospects in baseball and will have a target on his back the first time he steps into the batter's box. Just wait until he takes an 0-for-4 this weekend or fails to get the runner in from third or something. There will definitely be people calling him a bust based on that, I guarantee it.
I can't help but think of Justin Upton here, not that Montero will be that kind of player. But just look at how the first few years of Upton's career shook out. He was a huge, huge prospect that got a brief cup of coffee in 2007 and was below replacement level. He managed to keep his head above water (.347 wOBA) in 400+ plate appearances in 2008, then broke out in 2009 (.388 wOBA). Upton took a step back in 2010 (.349 wOBA), got shopped around on the trade market in the offseason, and now he's an MVP candidate. Lots of ups and lots of downs, which is usually how it goes. It's not isolated to the Yankees and their stupid player development strategies or whatever people want to blame it on. It's just normal career progression. Young players rarely reward their teams right away.
Unless we're talking serious injury, there's nothing Montero can do this month to change his stock either way. A Shane Spencer month (.421/.476/1.105 with eight homers) might help the team win some games and land him a spot on the playoff roster, but it won't change his long-term outlook. At the same time, neither will an 0-for-37 with 23 strikeouts and ten double plays. It doesn't work like that, one month just isn't enough time to change anything in a meaningful way. Or at least it shouldn't be. Some fans will write Montero off if he struggles in September and others will start erecting a monument beyond the center field wall if he does well. I expect good things and I'm hopeful that we'll see them, but Jesus Montero's career will not be defined by September 2011. That much I'm certain of.