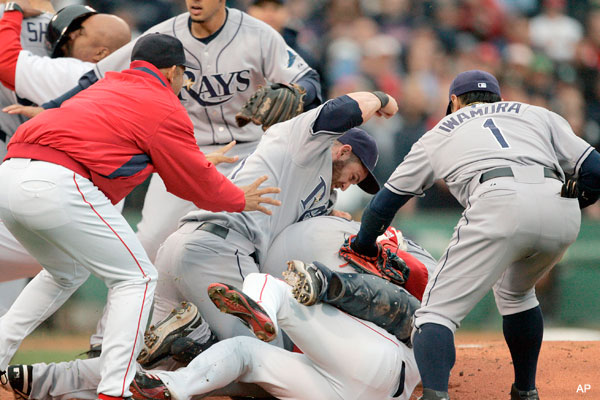 The Yankees are off, but that doesn't mean they don't have anything on the line tonight. The Rays and Red Sox are starting a huge four-game series in Fenway Park this evening (Hellickson vs. Weiland), a series that will determine the AL wildcard, for all intents and purposes. If Tampa sweeps, they'll tie Boston and then we'll really have ourselves a race. If they don't, then they're still going to have to make up some serious ground during the final week and a half of the season. It can happen, but it probably won't.
Regardless of who wins tonight, the Yankees will gain a half-game on one team and lose a half-game to the other. I'd much prefer to see them gain ground on the Red Sox and increase their lead in the division than put even more distance between then and the Rays. They're eight games up on the wildcard with 14 left to play, so that race is really close to being over. I feel confident in saying that the Yankees will make the postseason, even if the Rays manage to sweep. That's why I want Tampa to take this series, to help put some distance between the Yanks and Sox. For the next four days, I'm pro-Tampa.
Anyway, the game will be shown on MLB Network at 7pm ET tonight, and you can talk about it (and more!) here in the open thread. You all know what to do by now, so have at it.