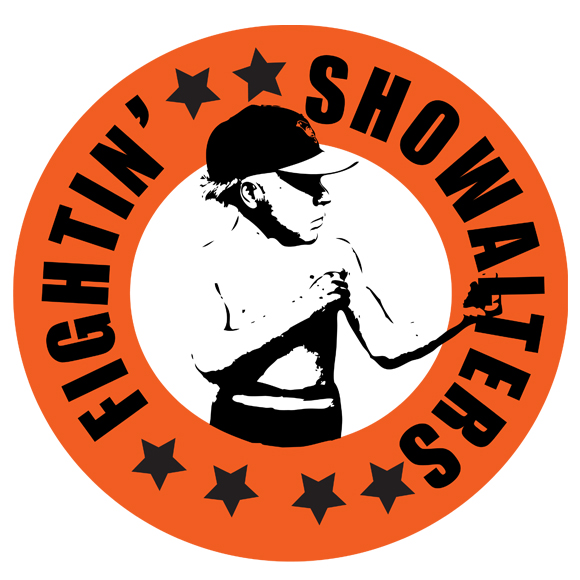 Man, the Orioles again? All these games against the Fightin' Showalters would be annoying if they were any good. But they're not, so I'll live. I suspect there aren't many of you out there reading this on the holiday, plus we're all familiar with the Orioles by now, so I'll keep it short.
What Have The Orioles Done Lately?
Since splitting that impromptu four-game series around Hurricane Irene with the Yankees last weekend, the Orioles have lost two of three to both the Blue Jays and Rays. They got spanked 8-1 yesterday and have allowed six or more runs in four of their last five games. Baltimore is 55-83 on the season with a -150 run differential, second worst in baseball behind the Astros. To make matters worse, they've already been eliminated from playoff contention. Not even a glimmer of hope anymore.
Orioles On Offense
Their two best hitters over the last two weeks or so have been Matt Wieters (.268/.331/.439 on the year) and Mark Reynolds (.221/.320/.476), who are both sporting .400+ wOBA's over the last two weeks. J.J. Hardy (.269/.308/.499), Nick Markakis (.279/.339/.397), Nolan Reimold (.230/.297/.399), and Ryan Adams (.261/.320/.319.) have each chipped in as well, but they've hardly been stellar. Vlad Guerrero (276/.307.396) and Adam Jones (.286/.324/.476) have both been slumping big time, and Jones has been banged up as late. It's the same below-average offense we've seen all year, but they do have a few guys that can really hurt you if you make a mistake.
Orioles On The Mound
Monday, LHP Jo-Jo Reyes Brian Matusz (vs. Freddy Garcia): The Yankees, especially Andruw Jones, have simply crushed Reyes this year. We're talking a dozen runs in 8.1 IP across two starts, and Jones has taken him deep four times total (twice in each game). That's what happens when you can't miss bats (5.29 K/9) and come at the Yankees with a high-80's fastball and two offspeed pitches (change and slider) that don't fool anyone.
Apparently Matusz is starting, not Reyes. The Yankees bombed him for three homers and six runs in 5.1 IP last week, and he doesn't throw as hard as he once did. Boom.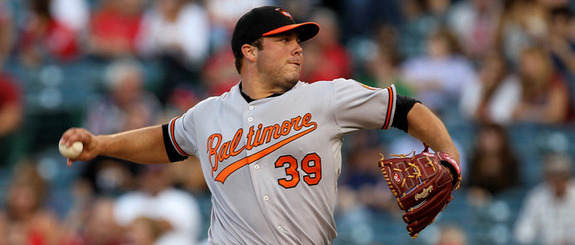 Tuesday, RHP Tommy Hunter (vs. Phil Hughes): We all know Hunter from the various Yankees-Rangers battles last season, and last week he held New York to a four runs (on three homers) in seven innings. His underlying performance this season is … interesting: 3.91 K/9, 1.19 BB/9, and 44.3% grounders. Hunter works with a low-90's fastball, a mid-80's cutter, and a high-70's curve.
Wednesday, LHP Zach Britton (vs. A.J. Burnett): Britton has either been really really good against the Yankees, or really really bad. He held them to one unearned run over seven innings in his first start, gave up nine runs in a third of an inning in his second start, and then held them scoreless over seven innings last time out. Britton's a big-time ground ball guy (53.3%), getting them with his low-90's sinker, a mid-80's changeup, and a low-80's slider.
Bullpen: The O's have ten guys in their bullpen thanks to September call-ups, so Buck Showalter has plenty of options to work with. Two guys he doesn't have anymore are dynamite setup man Koji Uehara and top lefty Mike Gonzalez, who've been traded in recent weeks. Jim Johnson (2.80) is still as good as it gets in the setup role, but other than him, they don't have a single guy in their bullpen with a sub-4.00 FIP in more than 20 IP. That includes closer (and perpetually shaky) Kevin Gregg, who recently told reporters that "The bottom line is you obviously haven't acquired my taste in pitching yet." How awesome is that?
Recommended Orioles Reading: Camden Crazies.