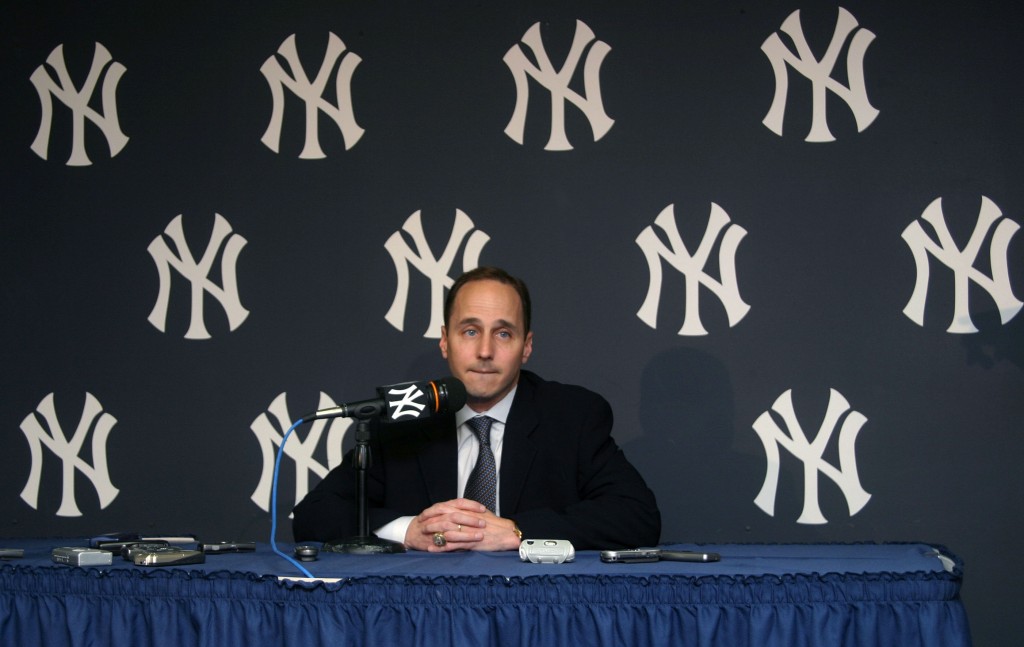 The Cardinals and Rangers will kick off the 2011 World Series on Wednesday night, but the Yankees will have already started planning out their offseason by then. The team's annual pro-scouting meetings began at the home base in the Bronx on Monday, after Billy Eppler's scouting department was given a week off following the club's elimination from the ALDS. Advance scouting in the playoffs can be pretty intense, I imagine.
Brian Cashman spoke to Chad Jennings about the meetings on Monday afternoon, but he didn't say much of anything. Typical Cashman-speak. "We assess ourselves," said the GM when asked about what happens this week. "We assess our system. We assess the market that's available to us. It's all of it." Despite reports of an imminent meeting with Hal Steinbrenner, Cashman said talks about a new contract might happen in the near future and might not be anything more than a phone call. As we've heard a number of times already, the two sides are expected to reach a deal without much of a problem.
There was a "no comment" on CC Sabathia and the status of his opt-out clause, and any talks about the futures of Eric Chavez, Andruw Jones, and Freddy Garcia have yet to take place. Obviously Bartolo Colon and Luis Ayala will come up at some point as well, but I'm pretty sure a decision has already been made about the future of Jorge Posada. At least on the team's end of things.
The offseason started a little earlier than we all would have liked this fall, but that's going to happen most years. The baseball season is a year-round thing these days, and the Yankees have already starting preparations for the upcoming offseason. The World Series will end in about ten days, maybe less, and Sabathia's opt-out decision will come no more than three days after that. The hot stove's coming in a hurry, folks.