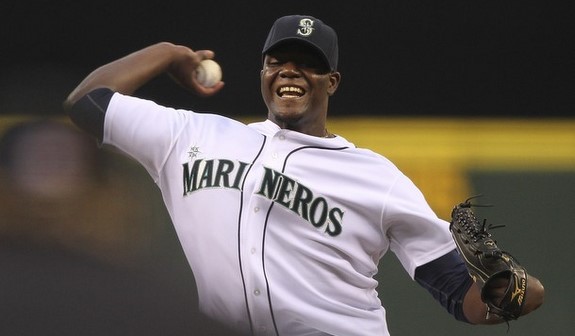 He hasn't even thrown a pitch for the Yankees yet … hell, he's not even officially a Yankee yet because the trade hasn't been announced, but we're already giving Michael Pineda his own open thread because today is his birthday. He's turning the ripe old age of 23. That's two years younger than Ivan Nova, a year and a half younger than Adam Warren, one year younger than Dellin Betances, and six months younger than Stephen Strasburg. Pineda is younger than all but 18 of the pitchers who appeared in the big leagues last year, and only three of those 18 threw more than 70 innings (Madison Bumgarner, Jordan Lyles, and Tyler Chatwood). Yeah, he's quite young.
Once you're done (electronically) wishing the soon-to-be newest Yankee a happy birthday, use this as your open thread for the night. Both the Knicks and Nets are playing, which sounds just awful. Talk about whatever you like here, anything goes.
Update: Please sign this petition to help fight SOPA, otherwise sites like this one won't exist.