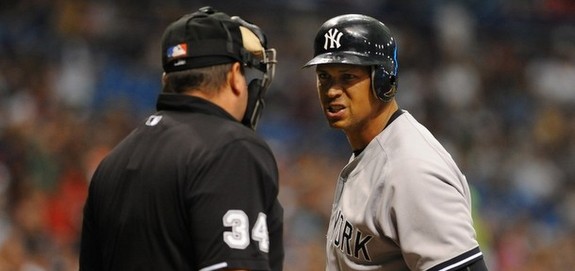 Today is America's birthday and it marks the halfway point of he 2012 season. The Yankees come into their 81st game with 48 wins on the year but also four losses in their last six games. Thanks to some well-timed AL East mediocrity, both the Red Sox and Orioles gained zero games in the standings while Tampa gained just one during that time. Hooray for that.
It's too bad the Yankees have to spend the holiday playing indoors in a stupid dome, but that's life. Blame the schedule-makers. Here's the lineup as the Bombers look to avoid getting swept at Tropicana Field for the second time this year…
SS Derek Jeter
CF Curtis Granderson
1B Mark Teixeira
DH Alex Rodriguez
2B Robinson Cano
RF Nick Swisher
LF Andruw Jones
C  Russell Martin
3B Jayson Nix
RHP David Phelps
This afternoon's game starts at 3pm ET and can be seen on YES locally and MLB Network nationally. Enjoy.