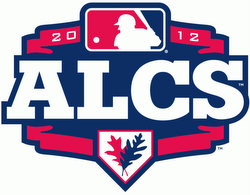 For the first time since Game Six of the 1981 World Series, the Yankees will play a playoff game today without either Derek Jeter or Mariano Rivera on the active roster. Rivera's season came to an end due to a knee injury months ago, but Jeter fractured his left ankle just last night and will miss the remainder of the postseason. The Game One loss by itself was demoralizing, but adding the Captain's injury on top of that pushed yesterday into contention for the worst baseball day ever.
Alas, no one will feel sorry for the Yankees. They lost Game One not because Jeter got hurt, but because the offense again failed to capitalize on numerous opportunities. Jose Valverde's meltdown spared them the embarrassment of being shutout, though I think getting shut out would have been preferable to everything that happened after the Yankees tied the game. The pitching has been fantastic, the offense not so much. I've run out of words to describe them, so I'll just stick with "maladroit" today. Here are the starting lineups…
Detroit Tigers
CF Austin Jackson
LF Quintin Berry
3B Miguel Cabrera
1B Prince Fielder
DH Delmon Young
LF Andy Dirks
SS Jhonny Peralta
C  Alex Avila
2B Omar Infante
RHP Anibal Sanchez (9-13, 3.86)
New York Yankees
LF Ichiro Suzuki
2B Robinson Cano
1B Mark Teixeira
DH Raul Ibanez
C  Russell Martin
3B Alex Rodriguez
CF Curtis Granderson
RF Nick Swisher
SS Jayson Nix
RHP Hiroki Kuroda (16-11, 3.32)
It's beautiful and surprisingly warm in New York today, so it's a good day for baseball. First pitch is scheduled for 4pm ET and the game will be broadcast on TBS. Try to enjoy.
Ticket Update: If you want to catch any game in this series, either in New York or Detroit, make sure you check out RAB Tickets for some sweet last minute deals.