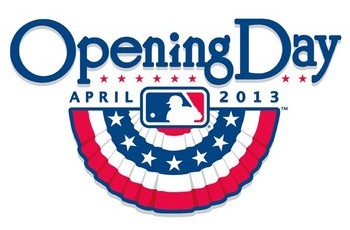 I'm not quite sure I can come up with one single word to describe the last six months. The embarrassing ALCS exit was following by a few great moves (yay pitching!) but also a whole bunch of puzzling decisions. Spring Training was an injury-filled nightmare that resulted in some more puzzling decisions, but finally all of that is in the past. Opening Day is here.
For the first time in I don't know how long, the Yankees are legitimate underdogs. Yes, it's silly to say a team with a $200M+ payroll is an underdog, but it's not a $200M+ roster — there are over $90M worth of players on the DL. The Yankees are not just being picked to miss the postseason — that happens every year — they're being picked to finish in last and lose like, 90 games. And for the first time in I don't know how long, it could actually happen. Other clubs in the division got better while the Yankees got worse. Add in some injuries to key players and you've got the formula for missing the postseason.
I have no idea what the next six months have in store and neither do you. That's just the way baseball is, weird stuff happens all the time. Players surprise, players unexpectedly perform poorly … it's all part of the mystery of baseball. All I care about right now is that baseball is back. The Yankees are back and CC Sabathia is back and Robinson Cano is back and Mariano Rivera is back and even the players I don't like are back too. It's Opening Day and everyone is cool with me. A new season and a fresh start, that's all that matters right now.
Just for the record, the Yankees are 63-46-1 all-time on Opening Day, a .572 winning percentage that is essentially identical to the franchise's .568 overall winning percentage. Funny how that works out, no? No, no it's not. Here's the first lineup of the season…
CF Brett Gardner
SS Eduardo Nunez
2B Robinson Cano
1B Kevin Youkilis
LF Vernon Wells
DH Ben Francisco
RF Ichiro Suzuki
3B Jayson Nix
C Frankie Cervelli
And on the mound is the big left-hander from the Bay Area, CC Sabathia. He's making his tenth career Opening Day start, tying Roy Halladay for the most among active pitchers. Only nine pitchers have started more Opening Days since 1919.
This afternoon's game is scheduled to start a little after 1pm ET and can be seen on YES locally and ESPN nationally. Pre-game festivities will begin around 12:30pm and I'm sure YES will carry at least part of them. Baseball's back, so enjoy the game.