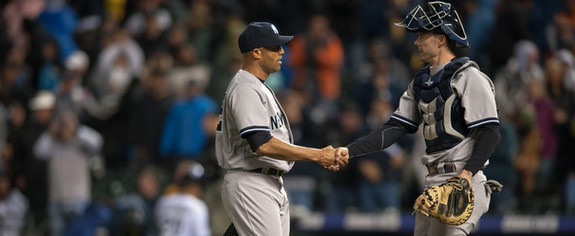 I have to say, I'm pleasantly surprised the Yankees have only allowed four runs through the first two games of this series. It helps that Troy Tulowitzki has been out with a nagging injury, but four runs in 17 defensive innings is pretty damn awesome for Coors Field. Now that I've sufficiently jinxed things, here is the lineup that will face left-hander Jeff Francis this afternoon…
The forecast says it will be another rainy game, maybe even to the point of a delay. I really hope that's not the case. The game is scheduled to start at 3:10pm ET and can be seen on YES. Enjoy.
Eduardo Nunez Update: Nunez (ribcage) won't hit until tomorrow, but he went through some fielding drills and is available in an emergency.