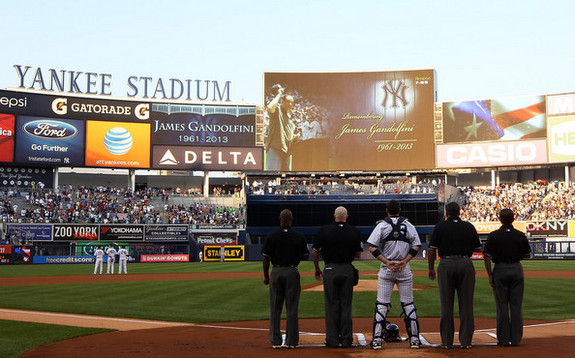 At some point soon, the Yankees need to starting winning some games. There are too many good teams in the division and trying to climb over one for the first place is tough enough. Having to climb two or three in the second half might be impossible. Tonight is as good a night as any to start a winning streak, so let's get it done. Here's the lineup that will face right-hander Roberto Hernandez:
CF Brett Gardner
RF Ichiro Suzuki
2B Robinson Cano
DH Travis Hafner
1B Lyle Overbay
LF Zoilo Almonte
SS Jayson Nix
3B David Adams
C Austin Romine
And on the mound is the right-hander David Phelps, who went 6-2 with a 1.56 ERA in 54 innings as a senior at Hazelwood West High School in 2005.
It's a lovely night in New York, so there won't be any problems getting the game in. First pitch is scheduled for 7:05pm ET and can be seen on My9. Enjoy.
Injury Update: Mark Teixeira (wrist) will see a doctor this weekend before the team determines when he can resume swinging a bat and stuff like that … Curtis Granderson (hand) had the pin removed as planned yesterday. He will begin hand strengthening exercises before moving on to regular old baseball activities.