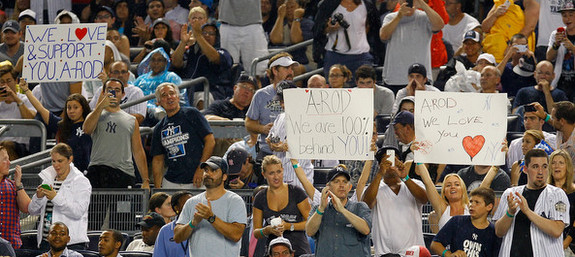 I'd like to think that, with Alex Rodriguez's home debut out of the way, everything will go back to business as usual for the Yankees. That won't happen of course, the team is bad and everyday brings something new with A-Rod. What can you do? Just win, that's what you can do. Here's the lineup:
1B Lyle Overbay
3B Jayson Nix
And on the mound is right-hander Phil Hughes. Will he make it through five innings against the best offense in baseball? Probably not.
It's a little overcast outside but weather won't be an issue this afternoon. First pitch is scheduled for a little after 1pm ET and can be seen on YES. Enjoy.