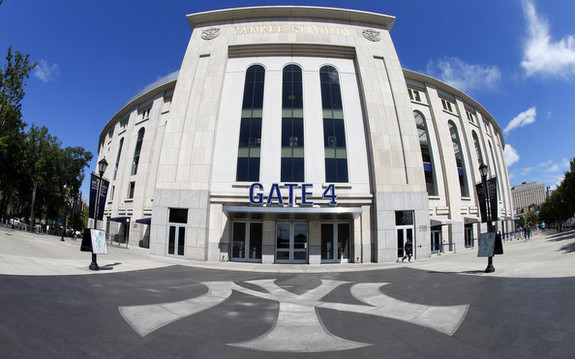 The Yankees are on something of a hot streak at the moment, winning each of their last four games and five of the last six. They've also won the first three games of this series against an Angels team that feels like they're a long way off from contention despite all the big moves in recent offseasons.
A win today gives New York a rare-four game sweep and increases their small chances of going to the postseason. They're playing with house money now, expectations are pretty low. That can lead to a lot of fun and excitement, believe it or not. Here's the lineup that will face left-hander C.J. Wilson:
CF Brett Gardner
LF Alfonso Soriano
2B Robinson Cano
3B Alex Rodriguez
RF Vernon Wells
DH Curtis Granderson
SS Eduardo Nunez
1B Lyle Overbay
C Austin Romine
And on the mound is right-hander Phil Hughes, who will look to provide that elusive 5+ innings start for the first time in almost a month now. He's failed to complete five frames in each of his last three starts and in four of his last six starts. Ugly.
It's another perfect baseball weather day in New York, so they won't have any problems getting this game in. First pitch is scheduled for 1:05pm ET and can be seen on YES locally and MLB Network nationally. Enjoy.
Injury Update: Derek Jeter (calf) is unlikely to come off the DL when eligible on Sunday. "I wouldn't think so," said Joe Girardi. The Cap'n has been playing catch and taking batting practice, but he's yet to run full speed. Considering how quickly he got re-injured the first two times he came off the DL, expect the team to be a little more careful now.