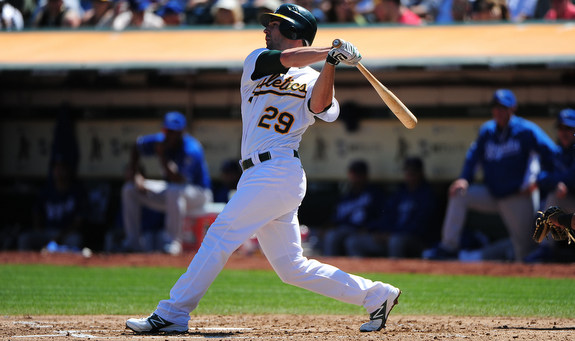 Unless the Yankees surprisingly sign Stephen Drew, they will head into the regular season with Brian Roberts and Kelly Johnson at second and third base, respectively. Brendan Ryan will probably see time all around the infield. The Yankees have indicated the last bench spot will go to another infielder, with 40-man roster guys like Eduardo Nunez and Dean Anna competing against non-roster invitees Russ Canzler, Corban Joseph, and Scott Sizemore.
"It hasn't been a good two years," said Sizemore to Kevin Kernan last week, referring to the left ACL he has torn twice in the last 24 months. "It was devastating really. After going through it the first time and feeling like I was ready to go, healthy, I felt like I was back on my way but obviously, two serious knee injuries, doubts crept into my mind if I was ever going to be able to play again … I'm feeling pretty good, getting back on the field feels great and I haven't had any issues with the knee."
Sizemore, who turned 29 last month, tore the knee ligament in Spring Training 2012 and then again last April, after playing only two regular season games with the Athletics. Before that he had shown quite a bit of promise with Oakland, hitting .249/.345/.433 (118 wRC+) with eleven homers and a 12.1% walk rate in 355 plate appearances following a midseason trade with the Tigers in 2011. It was the initial knee injury that led to the A's moving Josh Donaldson from catcher to third base, so things worked out well for them.
The two lost years mean Sizemore will come to camp next week as a complete unknown. Sure, that 2011 effort with Oakland was promising, but it was only 355 plate appearances and that doesn't mean much of anything. Baseball America (no subs. req'd) called him a "blue-collar grinder who comes to the park ready to play every day" and a potential "steady if not spectacular regular," but that was four years ago now. Hitting is a rhythm and timing thing, and it can be very easy to lose that rhythm and timing if you spend two years rehabbing a knee injury.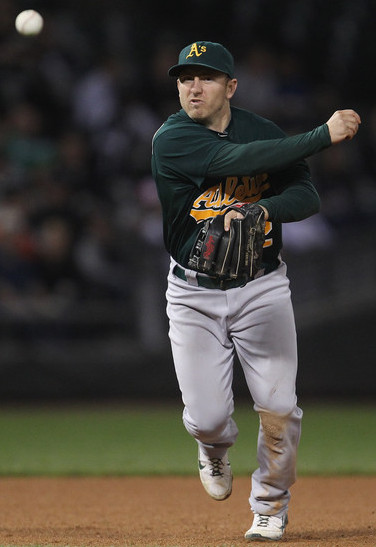 "Throughout the rehab process, I kind of knew what to expect the second time around, so I really pushed myself even harder, being that I figured this was my last go-round," added Sizemore. "I feel like I've had really good results so far. I haven't had a lot of baseball experience in the last two years, but as far as a mental toughness standpoint, I've definitely learned to grind through some stuff and have a higher pain tolerance."
Luckily for Sizemore, who is a second and third baseman by trade, the infield bar is rather low right now. Roberts hasn't played much these last four years, and, when he has played, he hasn't been all that good. Johnson has minimal experience at third base. If he plays anything like he did with the A's in 2011, Joe Girardi will work Sizemore into the lineup everyday. Even if he comes back as a league-average hitter, someone with a little power and a healthy amount of walks, he'll see regular playing time. There's a lot of opportunity on the infield right now.
Of course, Sizemore would have to beat out Nunez and Anna and whoever else for that last bench spot in Spring Training before even getting that opportunity. That's not a given. Not for a non-40-man roster guy coming off two major knee injuries. Nunez had a decent run after returning from a ridcage injury last July and Anna had a really strong year in Triple-A with the Padres, so they have their own cases for that bench job. I do think that, given his skillset and sliver of big league success, Sizemore could potentially help the Yankees the most if he's healthy and shakes the rust off in camp. That is a rather big if, though.