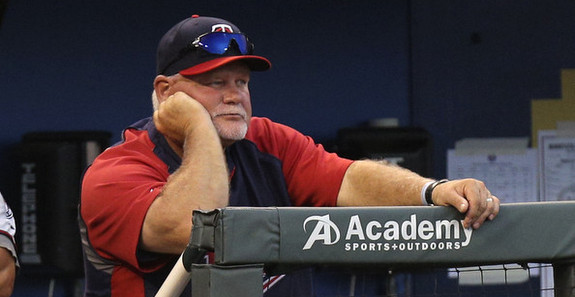 Even as the Yankees struggled last season, their dominance over the Twins remained. They took five of seven from Minnesota and have won 72 of 94 games against the Twins during the Ron Gardenhire era, including the postseason. Four of those 22 losses came against peak Johan Santana. Gardenhire's team is in the Bronx for a three-game weekend set.
What Have They Done Lately?
The Twinkies lost a close game to the Rangers yesterday afternoon and have dropped two in a row. They've also lost six of their last seven games. Minnesota is 24-27 with a -27 run differential overall, which has them sitting right smack in the middle of the AL Central.
Offense
Despite one of the highest walk rates in baseball (10.1%), the Twins are a slightly below-average club offensively, with a team 95 wRC+ and an average of 4.24 runs per game. They are currently without OF Sam Fuld (87 wRC+) long-term due to a serious concussion, but otherwise Minnesota is perfectly healthy on the position player side.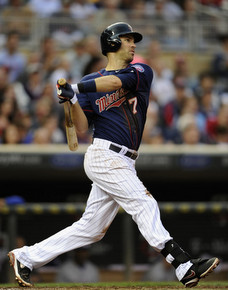 As always, Gardenhire's lineup is built around 1B Joe Mauer (96 wRC+), who had the tools of ignorance taken away this offseason in an effort to keep him healthy. 2B Brian Dozier (122 wRC+) has been very good (11 homers and 12 steals) and the catching platoon of C Yosmil Pinto (120 wRC+) and C Kurt Suzuki (114 wRC+) has been excellent. 3B Trevor Plouffe (108 wRC+) has had his moments and OF Josh Willingham (147 wRC+ in limited time) is just returning from a wrist injury. SS Eduardo Escobar (134 wRC+) has been awesome since taking over as the starter a few weeks ago.
OF Aaron Hicks (74 wRC+) stopped switch-hitting like four days ago and is still going through the adjustment of facing right-handed pitchers as a right-handed batter. OF Jason Kubel (83 wRC+) got off to a crazy start but has really cooled off of late. OF Chris Parmelee (62 wRC+), OF Oswaldo Arcia (108 wRC+), and IF Danny Santana (151 wRC+ in limited time) are also on the roster. Oh, and they're carrying UTIL Eduardo Nunez (82 wRC+) too. He's on outfielder now. Yep, playing left field. How about that?
Pitching Matchups (Pitcher GIFs is still down for whatever reason)
Friday: LHP Vidal Nuno (No vs. MIN) vs. RHP Ricky Nolasco (vs. NYY)
The Twins spent a lot of money this winter to improve their rotation, and most of that money went to the 31-year-old Nolasco. He signed a four-year deal worth $49M. The early returns: a 6.12 ERA (4.67 FIP) in ten starts and 60.1 innings. Ouch. Nolasco has a very good walk rate (2.39 BB/9 and 6.0 BB%), but he isn't missing bats (5.97 K/9 and 15.0 K%), getting ground balls (41.7%), or keeping the ball in the park (1.49 HR/9 and 12.7% HR/FB). Lefties (.431 wOBA) are hitting him hard and righties (.358 wOBA) aren't being so kind either. Nolasco is basically a kitchen sink guy these days. He throws upper-80s/low-90s two and four-seam fastballs, an upper-80s cutter, low-80s changeups and sliders, an upper-70s splitter, and a mid-70s curveball. Seven pitches. The cutter and changeup are show-me pitches more than anything, but he uses the other five regularly.
Saturday: RHP Masahiro Tanaka (No vs. MIN) vs. RHP Kevin Correia (vs. NYY)
Correia, 33, is the prototypical Twins pitcher in that he doesn't strike anyone out (5.04 K/9 and 12.6 K%). It's amazing a pitcher can have a strikeout rate that low. Then again, Correia has a 6.34 ERA (3.86 FIP) in ten starts and 55.1 innings, so it's not like it's working either. His walks are low (2.11 BB/9 and 5.3 BB%) and he hasn't had any homer problems (0.81 HR/9 and 6.0% HR/FB) despite a low ground ball rate (42.2%). He actually has a reverse split so far this season: righties have a .373 wOBA while lefties are at .340. Correia is another kitchen sink guy, and believe it or not, he uses his upper-80s two-seamer, four-seamer, and cutter fewer than 40% of the time combined. A hard upper-80s slider is his top pitch, and he'll also throw mid-80s changeups and mid-70s curveballs. I get the sense PitchFX might be misclassifying some of his cutters as sliders.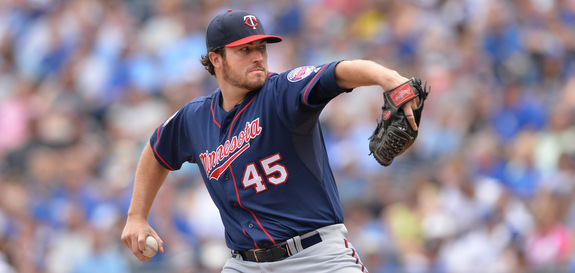 Sunday: RHP Chase Whitley (No vs. MIN) vs. RHP Phil Hughes (vs. NYY)
After years of watching Hughes give up dingers and struggle to put hitters away, we'll finally get to see how the other half lives. Hughes, 27, has actually been very good this year, with a 3.23 ERA (2.61 FIP) in ten starts and 61.1 innings. His strikeout (7.34 K/9 and 19.8 K%) and ground ball (32.6%) rates are right in line with his career norms, but he isn't giving up as many homers (0.59 HR/9 and 4.7% HR/FB). Spacious Target Field certainly has something to do with that (1.9% HR/FB at home, 8.9% on the road). The biggest improvement in Hughes' game is his walk rate. He always limited walks, but now he's taken it to the extreme: 0.88 BB/9 and 2.4 BB%. Phil hasn't walked a batter in his last 44.2 innings (!), a span of 125 batters. His streak of six straight walk-less starts is the longest in baseball since Stephen Strasburg also went six straight back in 2011. Go figure. Righties (.353 wOBA) have hit him much harder than lefties (.232 wOBA) so far. Hughes has always been a tinkerer and he again changed his repertoire this year, bringing back his upper-80s cutter and shelving his low-80s slider. He'll throw a few mid-80s changeups and mid-70s curveballs per start, but for the most part it's straight heat, low-90s fastballs in the zone. What do you think, two runs in seven innings or seven runs in two innings? I feel like there's no middle ground. Hughes will either dominant on Sunday or get hammered.
Bullpen Status
Gardenhire quietly has a strong back end of the bullpen, led by closer LHP Glen Perkins (1.33 FIP). He might be the second best lefty reliever in baseball behind Aroldis Chapman. Top five for sure. RHP Casey Fien (2.41 FIP) has been very good in a setup role and LHP Caleb Thielbar (3.63 FIP) gets the call to face the toughest left-handed batters.
RHP Jared Burton (5.62 FIP) is having a terrible year after being very effective the last few seasons. RHP Anthony Swarzak (3.17 FIP) is the long man while perpetual Twins RHP Matt Guerrier (2.93 FIP) and LHP Brian Duensing (4.62 FIP) round out the rest of the bullpen. Duensing, Swarzak, Fien, and Guerrier all pitched yesterday and Guerrier has pitched in each of the last two days. Check out our Bullpen Workload page for the status of the Yankees bullpen, then check out Twinkie Town and Aaron Gleeman's Blog for everything you need to know about the Twins.