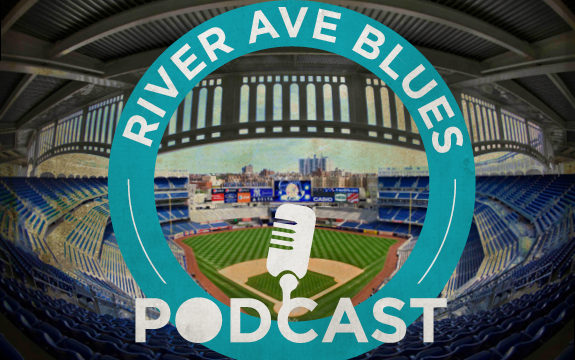 Guest: Will Leitch of Sports on Earth, New York Magazine, and formerly of Deadspin. He's a noted Cardinals fan who talks avidly of the organization.
(Unfortunately, the first 10 or so minutes of the conversation ended up being garbled or nonexistent. So the conversation starts at an, um, awkward position. But it's still a damn good talk.)
Mike and Jay had long weekends, so I'm solo. Thankfully, we got a bunch of questions. That kept me busy for a few minutes. Remember to email in your questions before Friday's show (recorded Thursday night), podcast at riveraveblues.com.
You can also give us a call us at 716-393-5330 and leave a voicemail. We'll play it on air and answer it. It'll feel more radio-like that way.
Podcast: Play in new window | Download (Duration: 27:56 — 12.8MB)