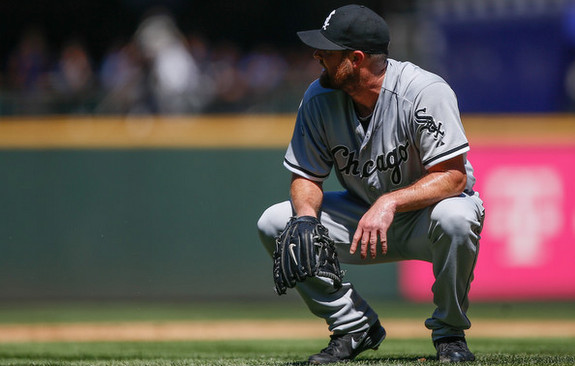 Three weeks ago, it looked like John Danks — tonight's starter for the White Sox — would be wearing Yankees pinstripes in the near future. The team was connected to the left-hander in the days leading up the trade deadline but ultimately nothing came of it.
That's not the worst thing in the world, really. Danks has not been all that good since tearing his shoulder capsule a few years ago and there's a ton of money left on his contract. The Yankees will need some pitching for next year, but grabbing Danks just because he was available wouldn't have been the smartest move in the world. Here is the White Sox lineup and here is the Yankees lineup:
LF Brett Gardner
SS Derek Jeter
CF Jacoby Ellsbury
1B Mark Teixeira
2B Martin Prado
DH Brian McCann
3B Chase Headley
C Frankie Cervelli
RF Zelous Wheeler
RHP Shane Greene
It's cool and cloudy in New York, but there is no rain in the forecast tonight. For a while it looked like the weather might be a problem. Tonight's game is scheduled to start at 7:05pm ET and you can watch on My9. Enjoy the game.