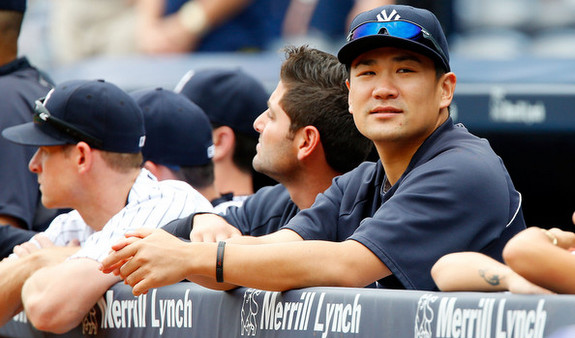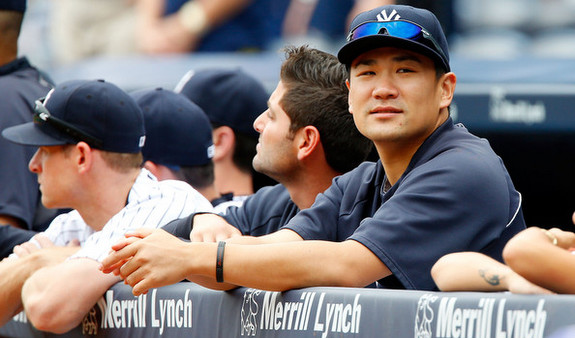 Pitchers and catchers are three weeks and one day away from reporting to Spring Training (!), which means the Masahiro Tanaka Elbow Watch will soon be in full swing. The Yankees lost their ace for three months last season due to a small tear in his UCL, though doctors recommended rest and rehab rather than Tommy John surgery.
Given the history of the rehab approach, it feels like it's only a matter of time until Tanaka's elbow gives out completely. It could be in Spring Training, in June, or in 2020. It has not happened this offseason, however. Tanaka has been working out as usual all winter and he told Kyodo everything is going well. "So far so good — including that (the elbow)," he said.
Tanaka is back home in Japan and he's been working out with former Rakuten Golden Eagles teammates at the club's training facility. Kyodo says Tanaka has been doing the usual — running sprints, fielding drills, etc. — in addition to his offseason throwing program, which includes breaking balls. This isn't high intensity, game action type of throwing, that stuff usually doesn't happen until Spring Training, but he is throwing nonetheless.
Tanaka's health is the biggest x-factor or the 2015 Yankees. He's a difference-maker when healthy — easily the best pitcher in the AL East and one of the top four or five in the entire AL — and staying on the mound would improve the team's outlook greatly. We're all going to be holding our breath every start (hell, every pitch) though. That's just the reality of the situation.