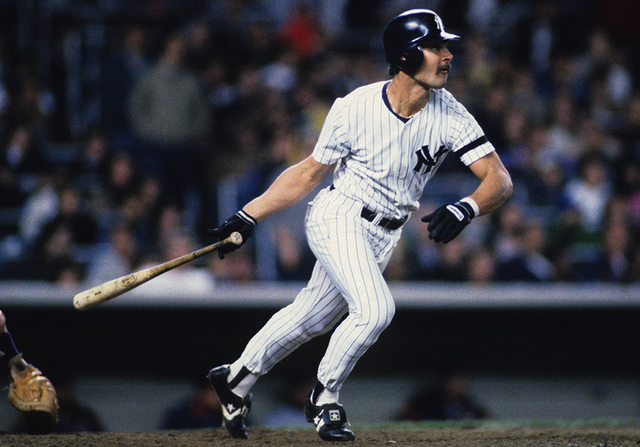 It's almost never easy dealing with the end of an iconic player's career. Mariano Rivera made it very easy for the Yankees two years ago but the end of Derek Jeter's career was a bit difficult last season. He was no longer productive at the plate and his defense was a major issue, yet he continued to play shortstop everyday and bat high in the order because he is Derek Jeter. Situations like that are pretty uncomfortable.
Two decades ago, the Yankees were facing the end of another iconic player's career, this one Don Mattingly's. Like Jeter last season, Donnie Baseball was beloved by fans but no longer the player he was during his prime. Mattingly was one of the best players in baseball during the 1980s, being named the 1985 AL MVP and finishing the decade with a .323 average and a 144 OPS+ in 1,015 games.
Chronic back problems cut short his peak — Mattingly hit a career worst .256 with an 81 OPS+ in 1990, at age 29 — and Mattingly hit .286 with a 105 OPS+ in 770 games in the 1990s. By 1995, things between the Yankees and their most popular player had grown contentious. After going 3-for-5 with a home run — his first homer in 55 games — against the Royals on July 20th, Mattingly snapped at reporters and told Jack Curry "I'm not willing to share with you all anymore, about the city and about the way I feel. I'm just not willing to share."
Just days earlier, the New York Daily News ran a scathing article about Mattingly's performance, an article Mattingly believed had been planted by George Steinbrenner. "I know where it's coming from and I'm not going to forget it," he said to Curry. Steinbrenner responded by telling Curry "to say I want to drive Don Mattingly out is crazy. Don Mattingly belongs with the greatest Yankees of all time. Nobody should ever say that I'm trying to get him to go. I hope and pray he doesn't … When he wants to leave New York, I want him to come down and tell me."
The season continued and the situation with Mattingly grew more uncomfortable. He suggested he would play in Japan after the season and the Yankees dropped hints that they were planning to pursue Red Sox slugger Mo Vaughn to play first base. "I have total respect for Mo Vaughn and what he does and what kind of person he is," said Mattingly to Curry. "That's no problem if they want to go in that direction. You can handle it properly. There are ways to handle things with class and respect. Treat me properly. Treat me with respect. You don't have to back-stab me to make it look like I can't play anymore."
Thanks to an outstanding finish — the Yankees won five straight games and 11 of 12 to close out the regular season — the Yankees claimed the first wildcard spot in the AL history, finishing two games ahead of the Angels. All of the Mattingly nonsense was pushed to the back burner. He was in the postseason for the first time in his career and he delivered, going 10-for-24 (.417) with four doubles and a homer in the five games against the Mariners.
Despite Mattingly's offensive dominance, the Yankees lost the series in heartbreaking walk-off fashion in the decisive Game Five. Suddenly the issue of the star first baseman's future was once again front and center. In early November,
Curry
reported Steinbrenner called Mattingly's agent Jim Krivacs and told him retaining his client was very important to him. It was the first time Steinbrenner or the Yankees in general showed any interest in bringing Mattingly back for the 1996 season.
And yet, while all of that was going on, the team was pursuing other first base options. Vaughn was named the 1995 AL MVP and Boston wasn't interested in trading him, especially to a division rival. Fred McGriff and Mark Grace were both free agents that offseason, as were other first base candidates like B.J. Surhoff and Mickey Tettleton. The Yankees focused on Mariners first baseman Tino Martinez, who crushed New York during the regular season and was available because Seattle was slicing payroll. Tino had just turned 28 and was coming off a season in which he hit .293 with 31 homers and a 135 OPS+.
"The opportunity to play in New York would be pretty special," said Martinez to Curry in the middle of all the trade rumors. "Either way, I'm going to be in a great situation because I think the Mariners are going to have a great team and I think the Yankees are going to have a great team, too. Seattle is special to me, and every kid dreams about playing for the Yankees."
Trade talks started in November and carried into December, and the deal went through many iterations. At first it was Martinez for left-hander Sterling Hitchcock and third base prospect Russ Davis. At another point it was Martinez, righty Jeff Nelson, and a prospect for Hitchcock, Davis, and minor league catcher Jorge Posada. GM Bob Watson, who replaced Gene Michael in October after Michael stepped down, tried to get Davis out of that deal. "I didn't like the idea that was proposed," Mariners GM Woody Woodward told the Associated Press.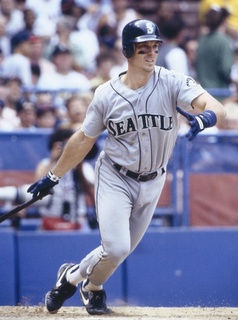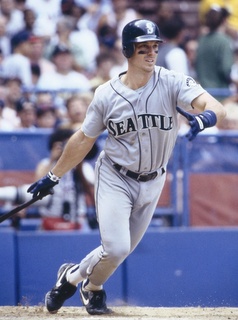 McGriff signed with the Braves on December 2nd and Tettleton signed with the Rangers a few days later. The Yankees badly wanted Martinez and their first base options were dwindling, but before they could part with Davis — Baseball America ranked Davis as the 78th best prospect in baseball prior to the 1995 season — they needed to re-sign Wade Boggs to play third. Boggs agreed to a new two-year contract on December 5th, and, two days later, the Yankees and Mariners were in agreement on the Martinez trade. It was Martinez, Nelson, and righty Jim Mecir for Hitchcock and Davis.
The trade was not done, however. Martinez was eligible for salary arbitration that offseason and was set to become a free agent after the 1997 season. The Yankees didn't want to give up two highly touted young players in Hitchcock and Davis for a player who could leave town in two years. Seattle granted New York a 48-hour window to negotiate a contract extension with Martinez and the two sides eventually came to terms on a five-year, $20.25M contract. "It's a great day. I mean, my head is spinning. It's probably one of the greatest days of my life," said Tino to Curry after signing.
The Yankees had their new first baseman, but what about their old first baseman? Mattingly was going through his usual offseason workout routine and the only team he'd ever known had just traded for his replacement. They didn't even bother to check in to see whether he'd made a decision about his future. Mattingly sat out the 1996 season and, on January 23rd, 1997, Mattingly stood alongside Steinbrenner at Yankee Stadium and announced his retirement from baseball.
"I wasn't willing to pay the price it was going to take to be able to succeed. At that point, I knew it was time to step away," said Mattingly to Curry while explaining that his back, wrist, elbow, and knees were giving him too much trouble during his workouts to continue playing. Four months shy of his 36th birthday, his body had had enough. Steinbrenner announced at the retirement press conference that Mattingly's No. 23 would be retired.
"I don't believe any player on the New York Yankees was ever as great as Don Mattingly in every way during my years as an owner," said Steinbrenner at the press conference. "He was a great athlete and a great player. Some great athletes are not great human beings and vice versa. This man combined all of that."
Mattingly revealed the Orioles made him a contract offer to play in 1996, and while it did get his attention and make him wonder which other clubs could be interested, he ultimately decided to hang up his spikes. After 14 years in pinstripes, several months of trading barbs through the media, Mattingly's career was officially over.
"To come from where I came from to this point is a long road for the guy who couldn't run, who couldn't throw and who didn't hit for power," said Mattingly to Curry. "It's a long ride. It's been a great ride."