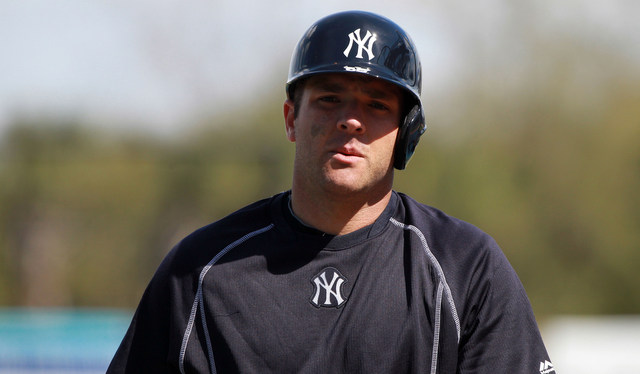 The backup catcher competition is over. The Yankees have designated Austin Romine for assignment, the team announced following this afternoon's game. "He had a tough spring. You wish the best for the kid," said Joe Girardi according to Ryan Hatch.
Romine, 26, is out of minor league options, meaning he couldn't go to Triple-A without passing through waivers. The DFA gives the Yankees more time to figure things out — they now have ten days to trade, release, or waive Romine. If he clears waivers, he can go to Triple-A as a non-40-man roster player.
The move means John Ryan Murphy will be Brian McCann's backup to start the season, as expected. The writing has been on the wall since last season. Although Romine spent most of 2013 with the Yankees, Murphy got called up last year when Frankie Cervelli got hurt and then again as the third catcher in September.
The 25-man Opening Day roster is set, for all intents and purposes. The Yankees just have to make it official. Murphy will be the backup catcher, Gregorio Petit the backup infielder, and Chasen Shreve and Chris Martin the sixth and seventh relievers in the bullpen.