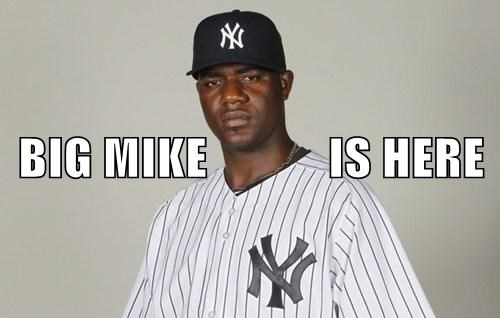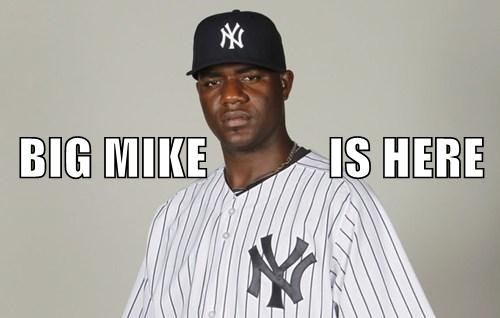 Following a ten-day hiatus, Big Mike returns to the mound tonight in Baltimore. The Yankees took advantage of their recent off-days by skipping Michael Pineda's last start in an effort to control his workload. He's already thrown 70.1 innings this season, just six fewer than last year. Pineda threw only 124.2 innings from 2012-14 due to his shoulder surgery, and in his only full MLB season in 2011, he topped out at 171 innings. The Yankees have to do what they can to keep him healthy.
The seven-game winning streak was snapped on Wednesday, but the Yankees have still won eleven of their last 15 games overall, which is awesome. It's easy to forget how the club rallied from behind Wednesday before two of the last three relievers in the bullpen gave the game away in the late innings. The Yankees are playing pretty well right now. This should be a fun road series against the also hot Orioles. Here is Baltimore's lineup and here is New York's lineup:
LF Brett Gardner
3B Chase Headley
DH Alex Rodriguez
1B Mark Teixeira
C Brian McCann
RF Carlos Beltran
SS Didi Gregorius
2B Stephen Drew
CF Mason Williams
RHP Michael Pineda
It has been crazy hot in Baltimore all day. There is some rain in the forecast tonight, nothing too heavy, but it is expected to arrive a little before first pitch. I suppose that means this game may start in a short delay. We'll see. Tonight's game will begin at 7:05pm ET and can be seen on YES. Enjoy.
Roster Move: Gregorio Petit (hand) was activated off the 15-day DL and optioned to Triple-A Scranton, the Yankees announced. That was expected … Marly Rivera says the recently signed Sergio Santos is in Baltimore and may be activated this weekend. That is unexpected.
Injury Updates: Jacoby Ellsbury (knee) ran again today and continues to progress. He will join the team on their trip to Miami this coming week, then stay behind in Tampa to continue his rehab.