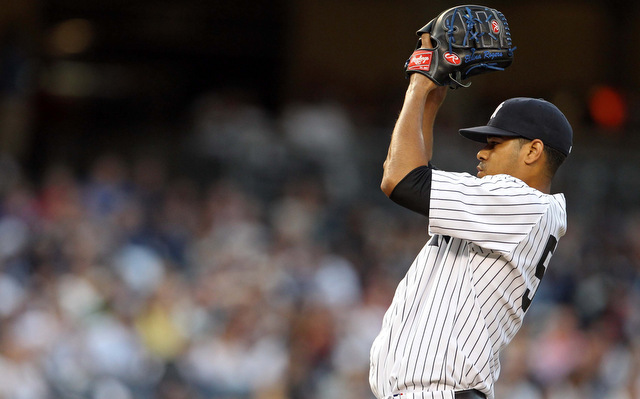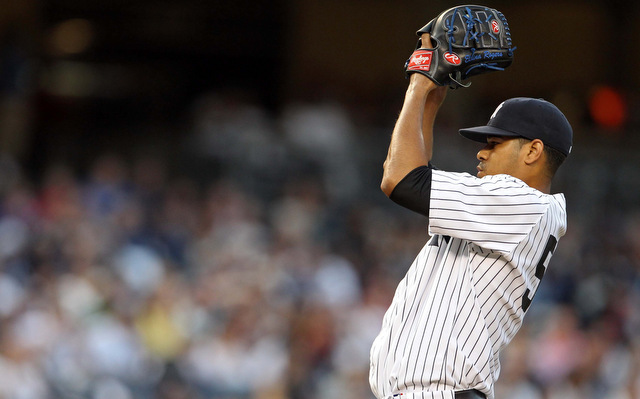 It's not the big trade we're all waiting for, but the Yankees did make a minor move this afternoon. The team granted Esmil Rogers his release from Triple-A Scranton so he could sign with the Hanwha Eagles in Korea. The Yankees will receive an undisclosed amount of cash for letting Rogers go.
Rogers, 29, had a 6.27 ERA (4.62 FIP) in 33 innings for the Yankees earlier this year. He was dropped from the 40-man roster and sent to Triple-A Scranton, where he worked as a starter and hung around as a depth arm the team never did need. Rogers has a 5.59 ERA (4.45 FIP) in 454 career big league innings, most with the Rockies.
The Yankees don't have a starter for tomorrow's game thanks to Michael Pineda's injury, and Rogers did line up perfectly to pitch that day, but obviously he's not an option now. Esmil deserves props for soaking up all those innings in the 19-inning game earlier this year. Otherwise the Yankees loved his stuff a little too much.