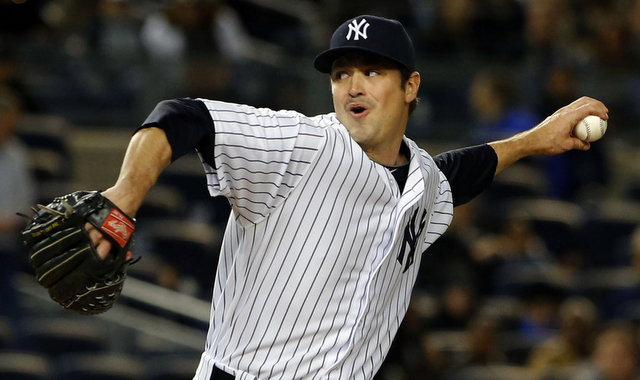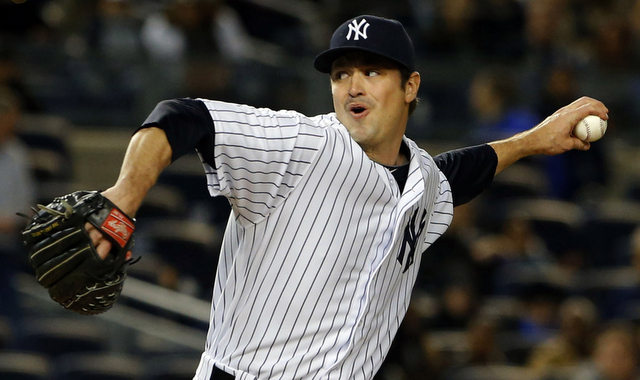 Prior to Game Two of the World Series tonight, Andrew Miller was named the winner of the 2015 Mariano Rivera Award as the best reliever in the AL this past season. Pirates closer and former Yankees farmhand Mark Melancon won the Trevor Hoffman Award as the NL's top reliever. Rivera presented Miller with the award at Kauffman Stadium.
"I've been lucky. The Yankees are about as good an organization as you can find. Their reputation is impeccable. Having the opportunity to play there is better than I ever dreamed of. On that front, no complaints," said Miller at the press conference. "This is an incredible honor, something I never dreamed of. To be associated with anything with Mariano's name on it, probably more than I deserve. Nobody has a better reputation, and especially off the field, than him. It's something I'll cherish it."
Miller, 30, had 1.90 ERA (2.16 FIP) in 61.2 innings spread across 60 appearances this season despite missing a month with a forearm issue. He went 36-for-38 in save chances and struck out 40.7% of batters faced, the second highest strikeout rate among qualified relievers. Only Aroldis Chapman (41.7%) was better.
This is the second year of the Mariano Rivera and Trevor Hoffman Awards. Greg Holland and Craig Kimbrel won it last year. The awards are voted on by a panel of former relievers: Rivera, Hoffman, Billy Wagner, Lee Smith, John Franco, Bruce Sutter, Dennis Eckersley, Goose Gossage, and Rollie Fingers.
Given the panel of ex-closers, it's not surprising the awards went to two closers rather than a deserving setup man like Wade Davis or Dellin Betances, but whatever. Congrats to Miller. Being selected as the top performer at your position is pretty damn cool.