Got a dozen questions for you in the mailbag this week. Our mailbag email address is nice and simple: RABmailbag (at) gmail (dot) com. There you go.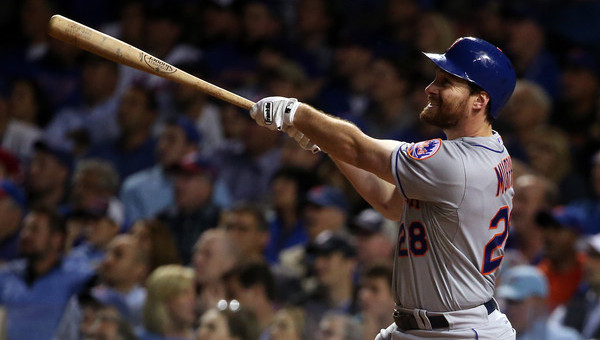 Many asked: So what about Daniel Murphy?
We got a bunch of Daniel Murphy questions this week. It was inevitable. He's had a monster postseason and will be a free agent soon, plus he plays a position of need for the Yankees, so at the very least he's worth discussing. Just don't overvalue him based on October. What Murphy does this postseason has no value to the Yankees. Don't get caught in the trap of thinking this postseason makes him a must sign.
Anyway, Murphy turns 31 in April and he hit .281/.332/.449 (110 wRC+) this season, which is almost identical to his career .288/.331/.424 (109 wRC+) batting line. Murphy hit a career-high 14 home runs this year, including nine in the second half, and it's worth noting the power spike came after he worked with hitting coach Kevin Long. Long has a history of helping guys reach their power potential by teaching them to better pull the ball. See Curtis Granderson and Robinson Cano for examples.
Murphy has consistently graded out as a well-below-average defender — the defensive stats said he was about average this year, but the Mets moved him between second and third and first, and playing multiple positions always seems to screw up the numbers — and the only thing he does at an elite level is make contact. His 7.1% strikeout rate this year was the lowest in baseball. (He has a career 12.2% strikeout rate.)
I think Murphy's going to end up with something like four years and $13M annually, plus he'll cost a draft pick since the Mets will make him a qualifying offer. He's a fine player having an out of this world postseason, and would be an upgrade for a lot of teams at second base, including the Yankees. I think I prefer trying Dustin Ackley and Rob Refsnyder though.
Jonathan asks: Looking at the Yankees roster, the guy with the most value seems to be Betances. Even with his September slump, he was arguably the best relief pitcher in baseball for two years in a row. Do you think the Yankees could get a good young player for him? You could argue you are selling high on Betances.
I'm certain the Yankees could get a good young player for him. Maybe even two if the other team is desperate. As good as he was this year, Dellin Betances did struggle with his control, extremely so late in the season. He walked eleven batters in his last 13.2 innings. That's not good. I know Betances has a history of control issues, but that's the problem, right? You don't want pre-2014 Dellin.
I don't advocate trading Betances but I don't think it should be off the table either. If another team really values him and is willing to give up, say, a quality young starter with similar service time, how could the Yankees say no? Dellin is always going to be a very boom or bust type. When he's on, he's untouchable. But I feel like when it goes, it'll be quick and ugly. Among guys on the active roster, I'd say Luis Severino has the most trade value, followed by Didi Gregorius and Betances.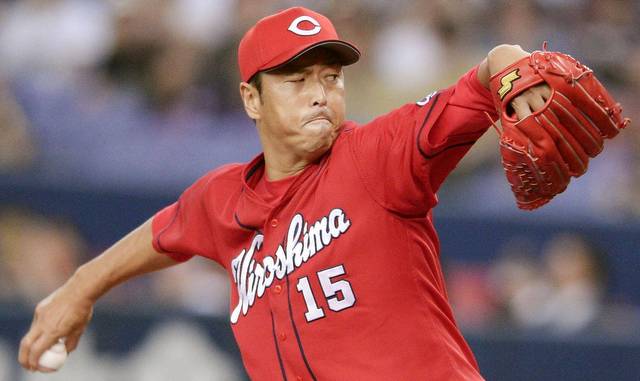 Michael asks: How about an update on our old friend Hiroki Kuroda?
Kuroda was pretty great for the Hiroshima Carp this year, pitching to a 2.55 ERA with a 15.5% strikeout rate and a 4.2% walk rate in 26 starts and 169.2 innings. He didn't get any run support though, so he only had an 11-8 record. Poor Hiroki never gets run support. The Carp went 69-71 and missed the postseason, though Kuroda allowed two hits in eight shutout innings against the Hanshin Tigers last month to keep their playoff hopes alive. "I thought I did okay," he told the Japan Times.
There has not yet been any sort of official announcement, but the expectation is Kuroda will retire this offseason. He left MLB because he wanted to go home to pitch one final season with his original club. Kuroda is an all-time favorite of mine. He was a great Yankees during his three years with the team. If this is it, congrats to him on a pretty excellent career that spanned two continents.
Daniel asks: Do you think the Cubs would entertain a trade of Ellsbury and some combination of cash and/or mid level prospects for Starlin Castro? The Cubs could use Baez at 2nd and the Yankees could move Gardner to center, while using a combination of Slade Heathcott, Mason Williams, Ben Gamel or even Rob Refsnyder in left.
I think the Cubs might be the most (only?) realistic destination for Jacoby Ellsbury, not that I expect a trade to happen. He has a history with Theo Epstein & Co., and the Cubs are contenders now, so you don't have to sell him on the idea of going to rebuilding team. Plus the Cubbies need a center fielder and leadoff hitter. I think Chicago would at least entertain the idea.
I'm not sure if Ellsbury for Castro is realistic — there might have to be other stuff involved, especially since the money is so uneven — though I get the sense Castro is not someone the Yankees would pursue because he's bad defensively and, fair or not, has a reputation for having makeup issues. He performed much better after moving to second base this year, though it could be sample size noise.
Christopher asks: There is often talk of MLB expanding the active roster from 25 to 26 or 27. If that happens, could you see a jump of the 40 man roster to 42 as well? It would seem the MLBPA would be for that and would also prevent teams from losing players that they really don't want to during the season. Also gives more flexibility during the year too.
The MLBPA would definitely be in favor of a larger 40-man roster — the more roster spots the better from their perspective — but that might end up being a concession. The owners say "we'll give you a 26-man active roster but it stays a 40-man roster," that sort of thing. So the union doesn't pick up more members, but some members (30, to be exact) get more pay and benefits and stuff. I think rosters will expand to 26 players reasonably soon and I guess there's a chance the 40-man will become a 41 or 42-man roster as well. I'm not sure I could give a better answer than that. Sorry.
Shane asks: Can you do a quick projection of what the 2017 season salary looks like? I know some players come off the books and some of the young guys are going to take over some positions by opening day 2017. Getting under that salary cap in 2017 seems very possible.
The Yankees will start shedding their huge money contracts after next season. Right now, Cot's says the Yankees have $120.6M in guaranteed contracts on the books for 2017, and their most notable arbitration cases will be Gregorius, Betances, Nathan Eovaldi, Michael Pineda, and Adam Warren. The current Collective Bargaining Agreement expires after next season, and I have to think the luxury tax threshold will go up at that point. It has to, right? The current $189M threshold is too low given MLB's sky high revenues. It should be closer to $200M, if not even higher. Who knows what will happen to the roster in the next 18 months, but right now it looks very possible for the Yankees to get under the luxury tax threshold in 2017, whatever it may be.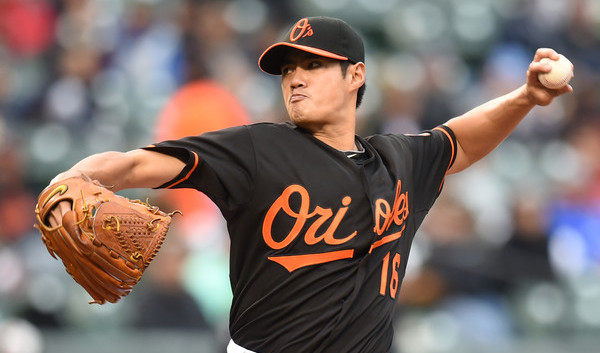 Jeff asks: What are the chances the Yankees go after Wei-Yin Chen? He's solid, shouldn't cost an exorbitant amount of money and we all know the Yanks could use a reliable lefty starter.
I think the chances are small because the Orioles are expected to make Chen a qualifying offer after the season. He is only 30, he's productive, and he's a Scott Boras client. Chen is definitely going to reject the qualifying offer and test the open market, where he could end up getting four or five years at $15M annually. He's a solid pitcher and would help the Yankees. I just think if the Yankees are going to give up their first round pick for a starter, they'd aim a little higher. Maybe they'd give up their second rounder to sign Chen if they give up their top pick to sign Jason Heyward or something like that.
Paul asks: Is Severino going to have an innings limit next year? Think they'll try to get him extra rest here and there to avoid an issue? They're likely to do a sixth starter when possible anyway, right?
Probably, right? I know Brian Cashman said Severino has no restrictions on his workload this year, but I never really believed that. I think they said that to avoid a Stephen Strasburg/Matt Harvey situation where his workload became a daily question. Severino is only 21 and he threw 161.2 total innings this season, up from 113 last year. I could see the Yankees pushing him up into the 190-inning range next year, maybe even 200 if he really dominates. So I guess the answer is yes, Severino will have some sort of innings limit next year — I doubt they'd let him throw like 230 innings or something — but it'll probably be high enough that we won't have to stress about it all summer. (I'm sure the team will look to use a spot sixth starter at times anyway.)
Vidhath asks: There's a few areas of depth that we have right now in both our farm system & mlb roster. With John Ryan Murphy seemingly able to hold his own both at the plate and behind it, what are your thoughts on a package deal of him and one of our lefty outfielder prospects and triple A relief pitchers. Are there any teams that would line up well and have these types of needs? What could we expect to get back in return?
I'm the world's biggest Murphy fan but I could totally see trading him this winter. I don't think the lefty outfielders or the Triple-A relievers have much value though — of all those guys, I'd say Mason Williams has the most trade value, and he's coming off shoulder surgery — so they wouldn't help net anything spectacular. After all, the Yankees traded a lefty outfielder (Ramon Flores) and a Triple-A reliever (Jose Ramirez) this summer and got … Dustin Ackley. So yeah, not a ton of value there. Murphy would drive the package himself. There are a ton of teams that need catching. If the Yankees made JRM available, they'd have plenty of suitors. A young starting pitcher with similar service time makes the most sense from New York's point of view. I say keep Murphy and start scaling back Brian McCann's workload.
David asks: Hey Mike, as a long time Yankees fan from Canada I'd love to hear your thoughts on your visit to TO and the Rogers Centre.
I was only there for three days and I didn't have much time to explore, but the city itself is wonderful. I really enjoyed it. (My hotel was downtown, walking distance from the park.) Rogers Centre was neat in a retro ballpark kinda way. I wish the roof had been open though. I'm not a fan of indoor baseball. The crowd was very loud but not the loudest I've ever heard. I've heard postseason crowds at the old Yankee Stadium and Fenway Park (I was there for the 2013 ALCS) that were deafening and sent you home with a brain-splitting headache. I wish I had more time to explore the city. Everyone told me it's great and I saw nothing to the contrary.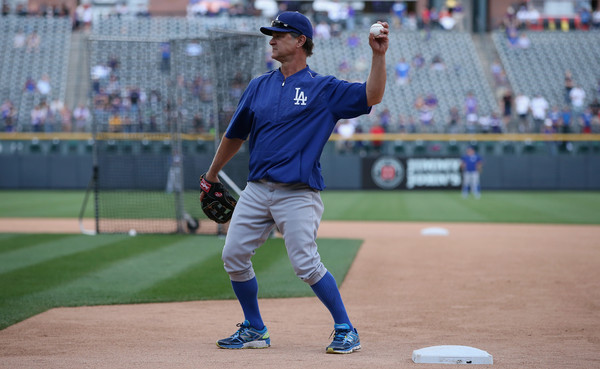 Joe asks: I am a big Girardi supporter and feel like he doesn't get as much credit as he should because of the Yankees payroll and the expectation to win every season. But could you see Don Mattingly ever coming back in the next 5-10 years to manage the New York Yankees?
Yes, I could see that, after Mattingly gets a little more experience. I know there's always some concern about hiring legacy players as managers because they're unfireable — could you imagine if the Orioles hired Cal Ripken Jr.? — but I don't think that would be an issue with Mattingly. At least not if Cashman is still around. He's pretty ruthless. He'd probably enjoy firing Mattingly. Anyway, yeah I could see the Yankees going after Mattingly whenever the Joe Girardi era ends, which doesn't appear to be anytime soon. The real question is whether Mattingly wants to come back after being snubbed for the job eight years ago.
Anonymous asks: Go ahead, burst my balloon, but Mark Reynolds looks like a fit for a Yankee reunion.
They do need the right-handed thump, and Reynolds could back up both first and third bases, so in that sense he's a fit. The bench would then be backup catcher (Murphy), backup middle infielder (Brendan Ryan?), backup outfielder (???), and Reynolds. Ackley would be the backup outfielder almost by default, and he may end up platooning with Refsnyder at second. I doubt many will agree with me but I think Reynolds fits the roster better than Greg Bird. It would be awesome to find a right-handed hitter who could play first base, third base, and the corner outfield for the bench. The rich man's version of Jose Pirela, basically. I just have no idea who that player is. Does one even exist?