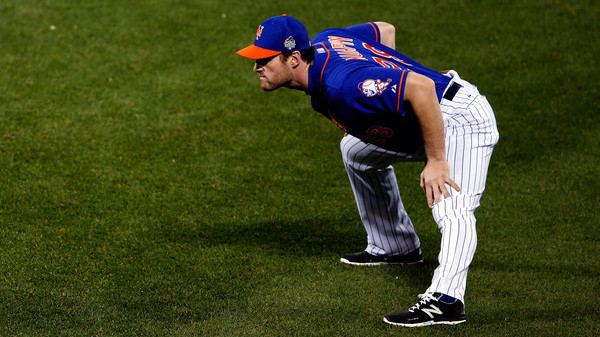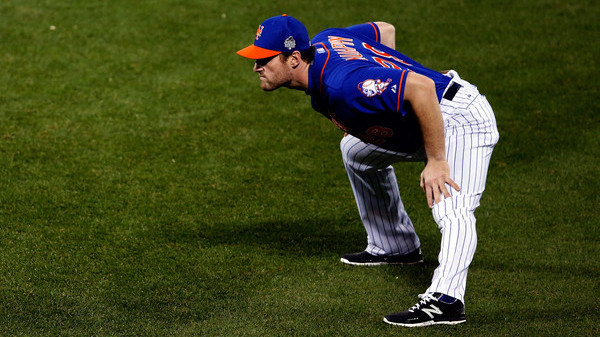 As soon as Daniel Murphy started smashing home runs in the postseason, it was inevitable the former Mets second baseman would be connected to the Yankees this offseason. They have a need at the position and Murphy put on a show, and this is a "what have you done for me lately" business, so the dots would soon be connected.
After arriving at the GM Meetings yesterday, hipster Brian Cashman told reporters the team is not interested in Murphy as a free agent. They want "more balance" at second base, which is a nice way of saying better defense. From Mark Feinsand:
"I think if we're going to pursue something, we have two offensive-profile players already at that position," Cashman said, speaking in broad terms when asked about Murphy. "So if we did any changing there, it would be seeking more balance on both sides of the ball."

…

"Like anything else with roster management, if there's opportunity to upgrade and have a more balanced out defense/offense profile, great," Cashman said. "If not, we feel encouraged by what we saw in September."
The Yankees have Rob Refsnyder and Dustin Ackley penciled in at second base right now — they're said to be "leaning toward" using those two next year, but the offseason is young — and they're basically younger and cheaper versions of Murphy, right? They don't make contact like Murphy but all three guys are offense first players with suspect defense.
The Mets slapped the qualifying offer on Murphy and I can't see giving up a first round pick to sign him. Maybe the Yankees would swoop back in later in the offseason after they give up their first rounder for a top free agent — say, Jason Heyward or Zack Greinke — and revisit signing Murphy if his market collapses, but that seems unlikely. Both the signing a top free agent part and Murphy's market collapsing part.
I'm not a huge believer in Refsnyder but I do think it's time to give him a chance to sink or swim. He's going to be 25 in March and his brief cameo in September went well. I wouldn't call it likely, but it's possible Refsnyder and Murphy are both ~110 wRC+ hitters next year with shaky glovework. Murphy is a solid player who would make many teams better. Given the cost and their available internal options, I don't see him as a great fit for the Yankees.