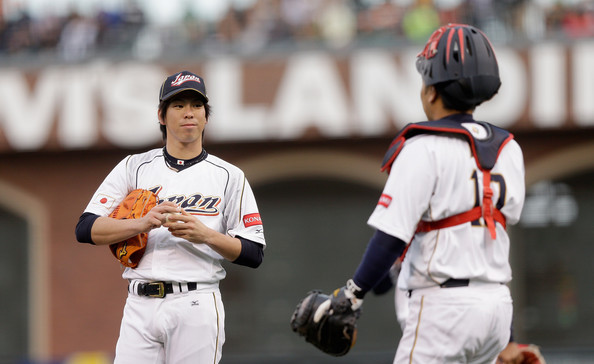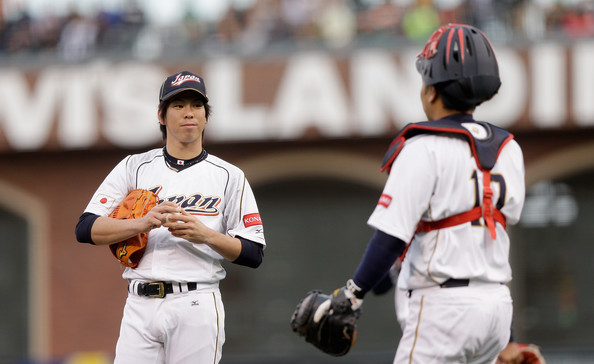 According to multiple reports, the Dodgers and Japanese right-hander Kenta Maeda have agreed to a contract. No word on the terms yet, but Joel Sherman calls the deal "complicated" and says it will be for at least five years. Apparently it might be as long as eight years. Maeda was posted during the Winter Meetings and his 30-day negotiating period was due to end sometime next week.
The Yankees did not have interest in Maeda, reports Jon Heyman, and presumably they did not make much of a push to sign him. Maeda reportedly visited with teams in Los Angeles in recent weeks — Masahiro Tanaka did the same thing two years ago, he went to LA and clubs went to him to make their presentations — and it's unclear if the Yankees even made a pitch.
Maeda, 27, had a 2.09 ERA with a 21.3% strikeout rate and a 5.0% walk rate as Hiroki Kuroda's teammate with the Hiroshima Carp in 2015. Here's our Scouting The Market post. Maeda is generally viewed as a mid-rotation starter at best in MLB, not a potential ace like Yu Darvish and Tanaka. Then again, the same was said of Kuroda and Hisashi Iwakuma, and they turned out fine.
The Yankees haven't been connected to any big name free agents this offseason, though they have taken on some money in the Starlin Castro and Aroldis Chapman trades. Castro has four years and roughly $40M left on his contract while Chapman will earn $13M or so through arbitration in 2016. Maeda's contract will count against the luxury tax but the $20M release fee owed to the Carp will not.
Even this late in the offseason, there are still some quality free agents on the board. Wei-Yin Chen is the most notable at this point, and the Yankees are said to be monitoring his market. Yovani Gallardo and Ian Kennedy are out there, as are reclamation projects Cliff Lee, Tim Lincecum, and Doug Fister. At this point, I would be surprised if the Yankees signed a notable free agent. They may trade for a starter, but I don't see a free agent happening.