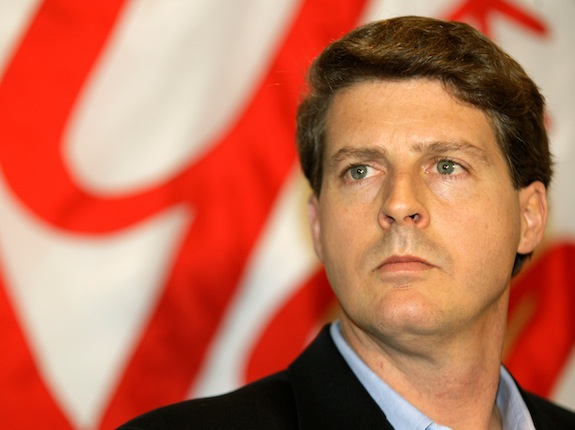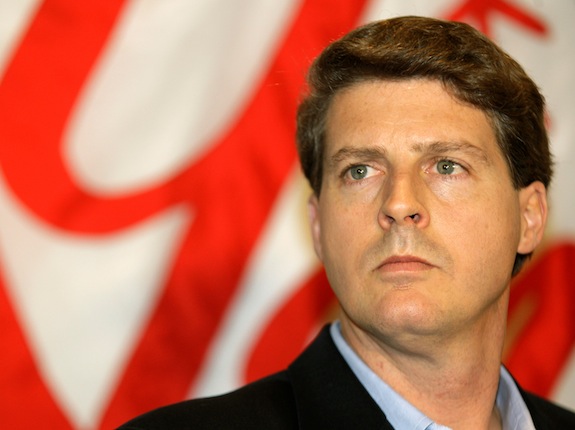 This doesn't surprise me. While talking to Wally Matthews, Hal Steinbrenner confirmed the family has no plans to sell the Yankees. "It's our way of keeping our dad's legacy alive," he said. "People that know us know we didn't have the biggest house on the street … We don't have the lifestyle that would even necessitate us to even think about doing something like that. What the hell for?"
Not only did Hal say there are no plans to sell the team, he said there is a long-term plan in the works to hand the Yankees over to the next generation of Steinbrenners, namely his daughter Katherine, Hank's children (George and Julia), Jessica Steinbrenner Malloy's son (Robert Malloy), and Jennifer Steinbrenner Swindal's son (Stephen Swindal Jr.). They all want to get involved.
"This is a family business and we're all involved. We all love being a part of this. We all know our dad wanted us to be a part of us, and we all know he's watching down on us and happy that we're all a part of it. Believe it or not, to us, that's a big deal. The idea is, let's keep it going," said Hal. "We got a lot of grandkids, and they're very interested. The idea is, it's time to let the young elephants in the tent, in George's words. So it's begun."
Forbes valued the Yankees at $3.2 billion at this time last year, though that doesn't mean the Steinbrenners would ask for $3.2 billion for the team in a sale. It's more complicated than that. The Dodgers sold for $2 billion a few years ago, but included in the sale was the land around Dodger Stadium and also the potential for a massive television contract, which was signed shortly after the team's sale. The Yankees can't sell any land and they have their own network already. The Dodgers sale isn't a great reference point.
Anyway, I'm not surprised Hal says the team will stay in the family. Owning the Yankees is mighty lucrative, even with the club mired in quasi-contention and both attendance and ratings trending down. And once they get under the luxury tax threshold in a year or two — Hal reiterated to Matthews that that's the plan — they stand to rake in even more money.