Are the Yankees fun right now or what? They beat the Tigers by the score of 4-0 on Friday night for their fifth consecutive win, improving their record to 31-30 on the season. The Yankees are over .500 for the first time since they were 4-3 seven games into the season.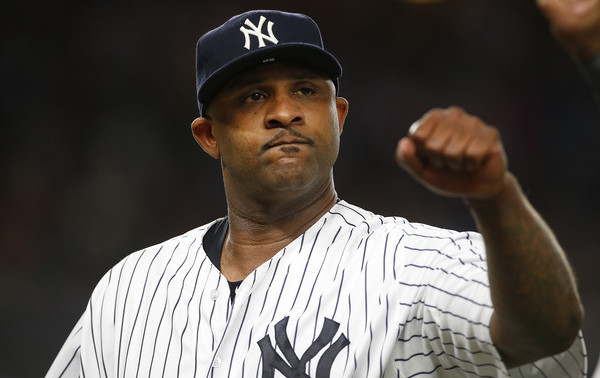 Cy Sabathia
One batter into the game, it did not seem CC Sabathia would be around very long. Ian Kinsler battled him for a 12-pitch at-bat to start the first inning — Sabathia got a generous strike three call from home plate umpire Carlos Torres to finally end the at-bat — and it seemed like we were in for another game in which Sabathia had to battle for each out. Remember how hard the Orioles worked him last time out?
Instead, Sabathia settled into a nice groove and pitched around some trouble in the early innings. The leadoff man reached base in the third and fourth innings but failed to score. Then, in the fifth, Detroit loaded the bases with one out for Miguel Cabrera. That was … bad. The Yankees were up 4-0 at the time and Miggy was very capable of tying things up with one swing. That didn't happen. Sabathia got Cabrera to roll over into a 6-4-3 inning-ending double play. Huge.
Sabathia finished his night by retiring the final seven batters he faced starting with that Miggy double play. I thought his night was over after the sixth with pitch count at 98, but Joe Girardi sent CC back out for the seventh, and he retired the side on ten pitches. Just perfect. Sabathia allowed five hits and two walks in his seven innings. He fanned four and got eight ground ball outs.
Baseball is way more fun when CC is pitching well. This is awesome. Following Friday's start he's down to a 2.28 ERA (3.33 FIP) in 59.1 innings. Among the 61 AL pitchers who have thrown at least 50 innings this season, Sabathia has the fourth lowest ERA and the eighth lowest FIP. It's not crazy to say Sabathia and Masahiro Tanaka have been one of the best one-two rotation punches in baseball this year. They've been that good.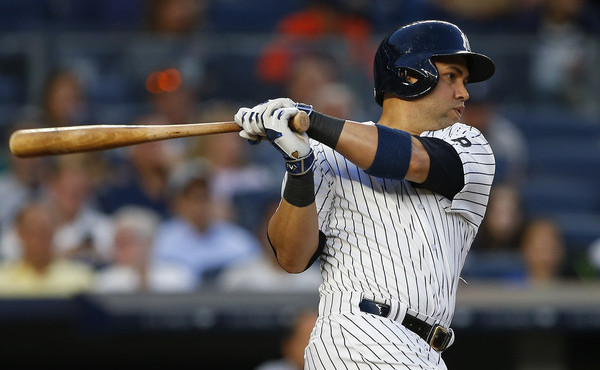 Over Early
The offense has been clicking over the last week and right away the Yankees were doing damage against Mike Pelfrey. Two singles (Brett Gardner, Carlos Beltran) and a walk (Alex Rodriguez) loaded the bases with one out in the fifth, then Brian McCann drew a bases loaded walk to give New York a really quick 1-0 lead. McCann was ready to swing 3-0, you could see it in his stride, but the pitch was way high. He was looking to make it 4-0. No doubt.
Starlin Castro struck out for the second out of the inning, giving Pelfrey a chance to escape with just one run allowed. Thankfully Justin Upton was playing left field, and he turned what should have been an inning-ending fly ball into a two-run Didi Gregorius double. It wasn't an easy play — Upton was playing shallow and had to backtrack — but it was a play a big leaguer has to make. The inning should have been over with the score 1-0 Yankees. Instead it was 3-0 Yankees after an inning of play.
In the third, Gardner drew a leadoff walk and was able to scoot all the way to third when James McCann threw a pickoff attempt down the right field line. Beltran drove in Gardner with a single to make it 4-0 good guys. The Yankees really had a chance to break the game open in the fourth when they loaded the bases with no outs, but new first baseman Rob Refsnyder grounded into a 1-2-3 double play to kill the rally. Alas.
The Yankees scored four runs in the first three innings and didn't do much of anything thereafter. Refsnyder's rally killer was the start of a stretch of ten straight batters retired by Pelfrey. His night ended when he walked Jacoby Ellsbury with two outs in the seventh. I didn't think Big Pelf would be around that long. Fourteen of the final 16 Yankees to bat made outs. Good thing they scored early, huh?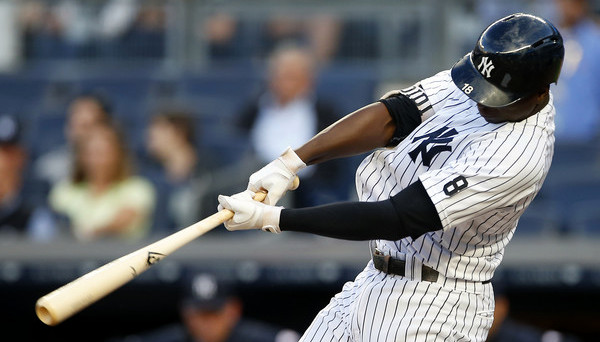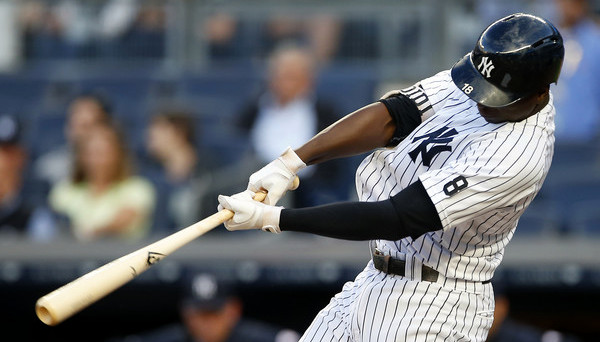 Leftovers
I give Girardi a lot of crap for his bullpen use, but he handled his relievers perfectly in this game. Even with a 4-0 lead, he went to Dellin Betances in the eighth because the Tigers had the top of the lineup due up. If they were going to make a comeback, it was going to start in that inning. Betances tossed a 1-2-3 inning to snuff out the comeback before it even had a chance to start. Anthony Swarzak then handled the bottom of the order in the ninth.
Beltran and Gregorius each had two hits while Gardner and McCann each had a hit and a walk. Refsnyder went 0-for-3 with a strikeout and is 1-for-14 (.071) since taking over as the starting first baseman. The Yankees are pretty much out of alternatives though, so the job is his. His at-bats have been pretty good, so hopefully Refsnyder gets himself back on track soon.
And finally, Friday's HOPE Week event involved Blissful Bedrooms, an organization that helps "transform the personal spaces of young individuals who have very limited resources and severe physical disabilities that make them wheelchair dependent and highly reliant on others for activities of daily living." A bunch of Yankees helped renovate a bedroom earlier today. Pretty awesome. Good stuff, Yankees.
Box Score, WPA Graph & Standings
ESPN has the box score and updated standings while MLB.com has the video highlights. We have Bullpen Workload and Announcer Standings pages too. Here's the win probability graph:
Source: FanGraphs
Up Next
The Yankees and Tigers continue this three-game series with the middle game Saturday night. Yep, a Saturday night game. The. Worst. Anyway, Tanaka and Justin Verlander are the scheduled starters. That should be fun. Check out RAB Tickets if you want to catch that game or Sunday's game in person before the Yankees head out on the road next week.