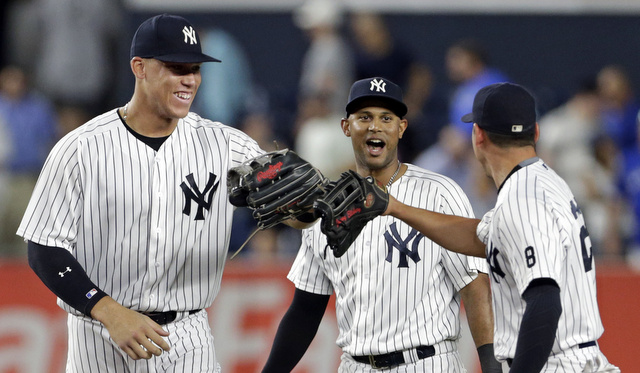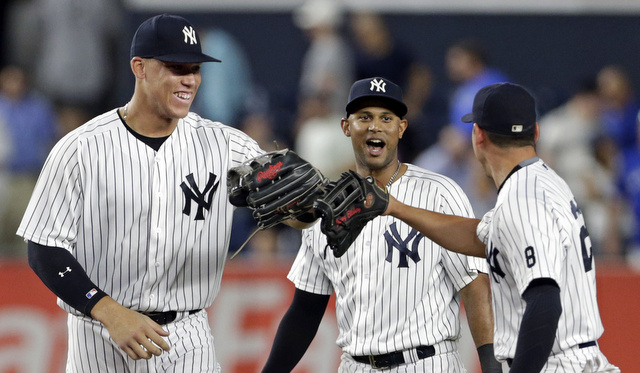 The Yankees may have long postseason odds, but until they're mathematically eliminated, they're still in the race and every game means something. There's still seven weeks and a lot of head-to-head games to go.
Tonight's game is a chance for the Yankees to gain ground on … someone. Right now the Orioles and Blue Jays are tied atop the division and the Red Sox, the second wildcard team, are one game back. The Yankees are playing the Jays while the O's and BoSox meet in Baltimore. A win tonight means the Yanks gain a game on the Jays and whoever loses the Orioles-Red Sox game. That's kinda big. Here is the Blue Jays' lineup and here is the Yankees' lineup:
CF Jacoby Ellsbury
3B Chase Headley
SS Didi Gregorius
1B Mark Teixeira
2B Starlin Castro
DH Brian McCann
C Gary Sanchez
RF Aaron Judge
LF Aaron Hicks
RHP Michael Pineda
Yet another hot and humid day in New York. There have been too many of these lately. It was raining earlier this afternoon and there's more rain in the forecast later this evening, which is generally not good. Hopefully nothing that interferes with the game too much. Tonight's game is scheduled to begin at 7:05pm ET and you can watch on YES. Enjoy.
Rotation Update: No surprise here, but Chad Green and Luis Cessa are in the rotation going forward, Joe Girardi announced. Cessa is replacing Luis Severino, who was sent down following Sunday's start.
Injury Update: In case you missed it earlier, Nathan Eovaldi will have surgery to repair a torn flexor tendon and a partially torn ligament. He did some serious damage to his elbow. Never pitch, kids.