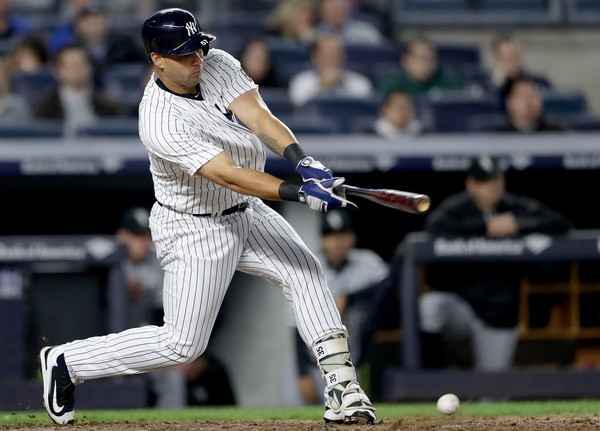 According to Joel Sherman, the Yankees are expected to promote top catching prospect Gary Sanchez in time for Wednesday's home game against the Mets. The plan is to have him in the lineup against lefty Steven Matz, presumably at DH. The team has not yet confirmed anything.
Sanchez, 23, is hitting .285/.340/.473 (134 wRC+) with ten homers in 70 Triple-A games around a thumb injury this season. The Yankees have done this with Sanchez once before this season. He was called up in May to DH against Chris Sale and Jose Quintana, though he had to be sent down a day early because the Yankees needed a fresh bullpen arm. Sanchez went 0-for-4 against Sale.
The larger issue here is Alex Rodriguez, who is supposedly the team's platoon DH against lefties. If the Yankees are calling up Sanchez to get at-bats at DH against southpaws, where does that leave A-Rod? There's been talk the Yankees may release Alex, but my guess is they ride out the rest of August with what amounts to a 24-man roster before rosters expand in September. We'll see.
Anyway, this certainly looks like it may be a short-term call-up for Sanchez. Short-term as in one game. After facing Matz tomorrow, the Yankees are scheduled to see five right-handed starters. Based on the way the pitching schedule shapes up right now, the Yankees will see only two lefty starters in their next eleven games. That's always subject to change, of course.