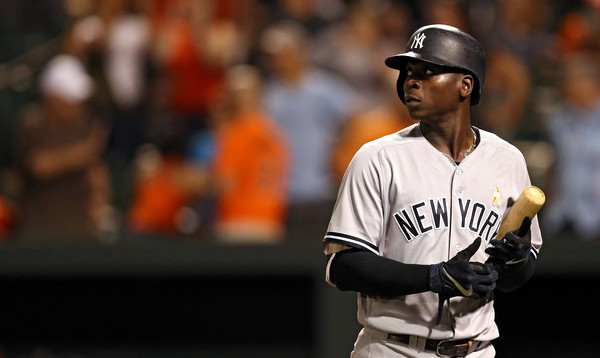 In January of last year, I wrote a piece about what room for improvement Didi Gregorius had after his modestly successful 2015 debut campaign with the Yankees. At the end, I suggested that Didi work on his plate discipline to become a better hitter:
Didi Gregorius is never going to be an elite hitter, and he doesn't need to be, given his position and his defense at that position. Still, any improvement helps and since it's unlikely that he starts popping homers over the short fence any time soon, Didi should focus on improving his discipline to round out his offensive game a little bit. He's already given Yankee fans plenty to be happy about, so hopefully more is on the horizon.
Part of that concluding paragraph was right: Didi certainly gave us more to be happy about in 2016. Aside from his generally joyous attitude towards the game, he managed to reach a career high in homers with 20 as well as in wOBA (.319) and wRC+ (98). A shortstop who does those things in 2016 is pretty darn valuable and the Yankees seem to have picked the right guy for the job. Back to that conclusion, though, and the thing that didn't happen. Sir Didi most definitely did not improve his plate discipline in 2016.
His walk rate dipped to a more-than-minuscule 3.2%, leading to just 19 unintentional walks, lower than his home run total. In the post last year, I mentioned his chase rate–his O-Swing%–and this year, that percentage went up to 38.3%, a jump of almost five percentage points. This was part of a trend, as his overall swing percentage jumped from 51.6 to 55.4%. In conjunction with the jump in O-Swing%, his contact rate on those pitches also jumped from 62% to 70.8%. I've often posited that O-Contact can be a double-edged sword: making contact is good, but if the pitches are out of the zone, you risk bad contact and fewer hits. Did, however, seems to have defined that.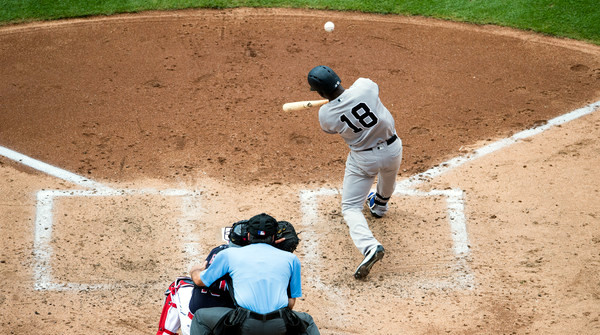 Using Brooks as a guide, we see that in 2015, Didi had 50 hits outside the zone. In 2016, he was able to bring that up to 63. Granted, his batting average on these balls wasn't great either year; he hit .219 on balls out of the zone that he put in play in 2015 and .235 in 2016. That improvement mirrored Didi's overall improvement, though, as he raised his average to a career high (again) of .276.
Didi didn't quite follow my "advice" in 2016, but it didn't really seem to matter, did it? He showed that he can be a productive player even without a traditional sense of plate discipline. He did swing at more pitches in the zone than he did last year, too, so perhaps it was a matter of Didi just getting the right pitches to hit and doing something with them.