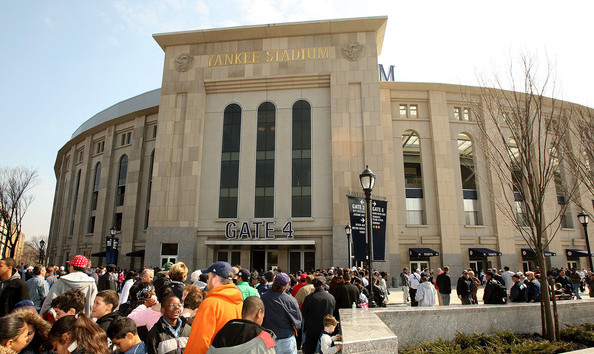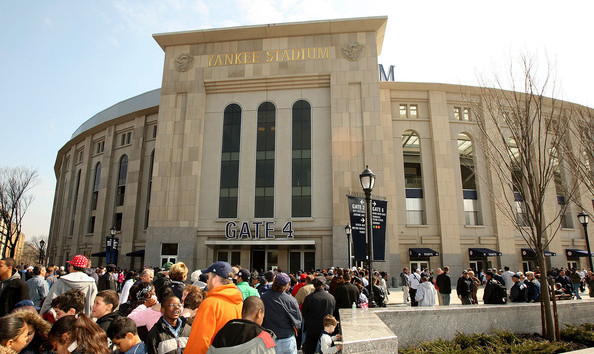 According to Ronald Blum, the owners voted and ratified the new Collective Bargaining Agreement last night. The vote was 29-1. Only Rays owner Stu Sternberg opposed. The MLBPA approved the CBA unanimously, the union announced, it's a done deal. Officially official. Details of the new CBA are still trickling in, so here's some big picture news from around the league.
Yankees have $4.75M to spend internationally
The new CBA has implemented a hard cap on international free agents, and according to Ben Badler, the Yankees will have a $4.75M pool during the 2017-18 signing period. That's what I figured based on everything we heard in the days following the CBA announcement, but now it's official. The Yankees and every other team can trade for additional 75% in cap space. That works out to an extra $3.5625M. Now they have to find someone willing to trade cap space.
The bonus pools are based on market size now, not reverse order of the standings. Sixteen of the 30 teams have a $4.75M pool. Six get $5.25M and eight get $5.75M. Each team also gets an unlimited number of $10,000 bonuses that do not count against the cap. Between the international hard cap and the draft pools and the stiff luxury tax rates, the Yankees are running out of ways to flex their financial muscle. Each new CBA seems to bring them closer to the rest of the pack in terms of spending capacity.
Draft prospects can now volunteer for MRIs
According to Jon Morosi, the top 50 draft pitching prospects can now undergo a voluntary pre-draft MRI to show teams they're healthy. (The top 50 are determined by the MLB Scouting Bureau, I assume.) I see this as a good thing for those players, for two reasons. For starters, this will help avoid a Brady Aiken situation, in which a team drafts a player, finds out he's injured, then walks away and forfeits all that draft pool space. The MRIs help keep that money in play.
Secondly, it gives the player and his agent time to do damage control. If someone has an injury, it's going to be discovered anyway. Either during the pre-draft MRI, or after the draft during the pre-signing MRI. If a pre-draft MRI shows an injury, it gives the agent time to shop the player around and find a team willing to sign him anyway. Those teams are definitely out there. If the player waits until after the draft to have the MRI, he can only negotiate with that one team. So yeah, it seems like volunteering for a pre-draft MRI carries a lot of risk, but ultimately, I think it's a good thing for the players. Teams too.
Tommy John rehab stint extended to 60 days
As part of the new CBA, pitchers rehabbing from Tommy John surgery can now spend 60 days on a minor league rehab assignment, reports Jeff Passan. It used to be 30 days, though teams would dance around this by having the pitcher pitch in Extended Spring Training games, which aren't official minor league games and don't count against a rehab clock. Problem is there's no ExST after June, so if your player is rehabbing in, say, August, you're out of luck.
Once upon a time, the standard Tommy John surgery rehab timetable was 12 months. Not anymore. Nowadays teams are giving their pitchers 14-16 months to rehab, sometimes longer. There was a rash of pitchers needing a second Tommy John surgery a few years ago (Kris Medlen, Daniel Hudson, Brandon Beachy, Jarrod Parker, etc.) and the thought was they came back too soon from the first procedure. A 60-day rehab windows allows teams to be patient and give pitchers even more competitive minor league rehab starts. Good news.
Under Armour to become official uniform provider
At the Winter Meetings last week, MLB announced Under Armour will replace Majestic as the league's official uniform provider beginning in 2020. It's a ten-year agreement. "We are excited to build on our partnership with Under Armour, a powerful global brand that continues to grow exponentially … We appreciate Majestic's many contributions to our clubs, players and fans throughout our partnership," said commissioner Rob Manfred in a statement.
Okay, great. So MLB has a new uniform provider. Who cares, right? Well, according to Paul Lukas, as part of the agreement, Under Armour will be allowed to slap their logo on the upper right chest of all jerseys, like so: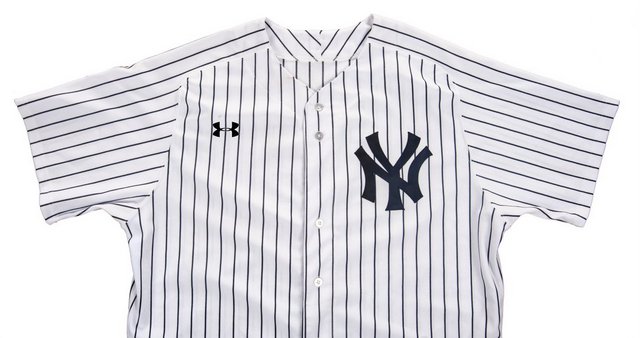 If you click through the Lukas link, he has some images of players with the Under Armour logo photoshopped onto their jerseys. The Majestic logo is currently on the sleeves of MLB jerseys. The Yankees were granted an exemption and are the only club without the Majestic logo on their uniform. That won't be the case with Under Armour though. They'll have the logo on their chest too.
It's only a matter of time until full-blown advertisements wind up on MLB jerseys — I have no idea if that's five years away, or ten, or 30, but they're coming — and the Under Armour logo is step one. Well, I guess the Majestic logo was step one, but moving them to the front of the jersey is a pretty big deal. The New Era logo will now be displayed on the left side of all caps starting next season, Yankees included, so the #brands are coming. The iconic, untouched Yankees jersey of the last century will soon be no more.