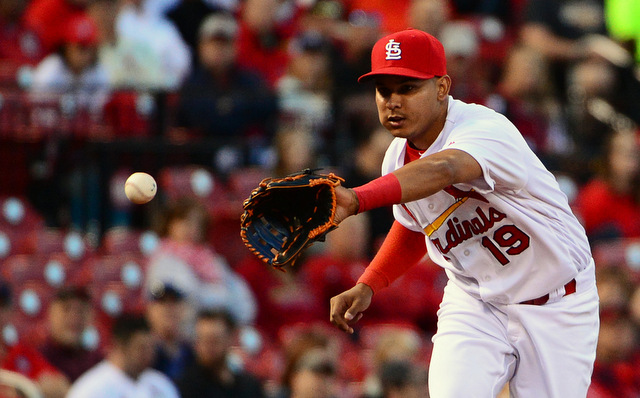 8:57pm: Jon Heyman says Tejada will make $1.35M at the big league level.
5:00pm: The first non-roster invitee has arrived. The Yankees have signing infielder Ruben Tejada to a minor league contract with an invitation to Spring Training, his agent told Jerry Crasnick. They've had interest in him in the past and were connected to him at the Winter Meetings last week.
Tejada, who is still only 27, spent the 2016 season with the Cardinals and Giants, hitting .167/.247/.242 (34 wRC+) in a mere 78 plate appearances across 36 big league games. He also put up a .301/.338/.413 (99 wRC+) batting line in 40 games with San Francisco's Triple-A affiliate. Quad problems hampered him early in the season.
As recently as one year ago, Tejada was a regular with the Mets and hit .261/.338/.350 (94 wRC+) with three homers in 407 plate appearances. He has experience at the three non-first base infield positions and is a good defender, which makes him a good utility infielder candidate. Tejada will catch the ball and he's not a total zero with the bat.
The Yankees have a pretty nifty utility infielder in Ronald Torreyes, though I imagine Tejada will get every opportunity to win a bench job in camp, especially since Torreyes has options remaining. Also, the Yankees are short on Triple-A infielders right now, so Tejada helps fill that organizational need.