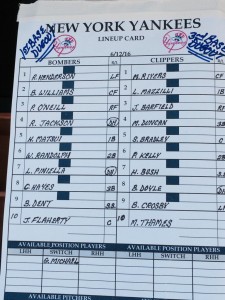 Even though it's something we will never have control over, and even though it's something that doesn't matter much at the end of the day, we as fans love to obsess over lineup construction. I've probably written as many posts about it in my illustrious writing career as I have about any other topic. Forgive me for dipping into that shallow pool again, but in the days leading up to the pitchers and catchers report date and Spring Training proper, most of the other pools have been completely drained.
The new conventional wisdom says that the most important spots in your lineup are numbers 1, 2, and 4, so your best hitters ought to go there. I don't think I'm taking a big leap of faith here when I assume that the Yankees' three best hitters this year will be some combination of Matt Holliday, Gary Sanchez, and probably Brett Gardner. To be fair, I'm getting an assist from ZiPS on this one, which projects those three to have the highest wOBAs on the team at .329; .342; and .321 respectively. A note: Aaron Judge is also projected for a .329 wOBA, but we'll get to him later.
For lineup spot one, you want your best OBP guy who's also fast, so that obviously goes to Brett Gardner. No need to consider anyone else, really, as he's got the best on-base skills on the team and is still fast, even if he doesn't steal as much. He can use his speed to take extra base when the hitters behind him–who are more powerful–knock the ball into the gaps, and that has just as much value as steals.
The New School (as if this theory is still new) generally states your best overall hitter should go second. By ZiPS projected wOBA, that's Gary Sanchez. However, he also has the highest projected slugging at .490 and the second highest ISO at .235. Those signs point to him being in the number four slot to take better advantage of his power. This leaves Matt Holliday–who also comes withe some pop–and his slightly better on base skills (his projected OBP beats Sanchez's .325 to .313) to take up the two spot and Sanchez for the clean up spot.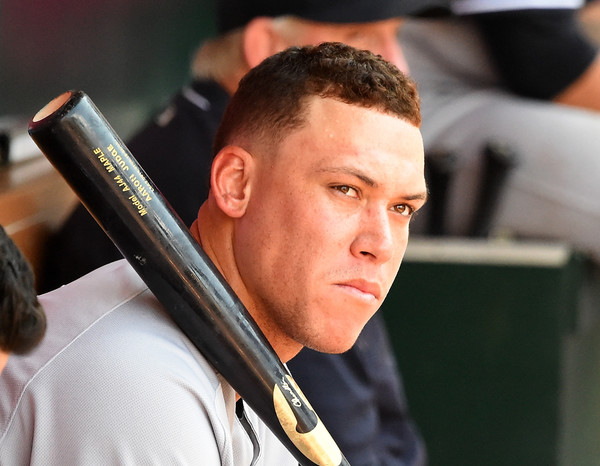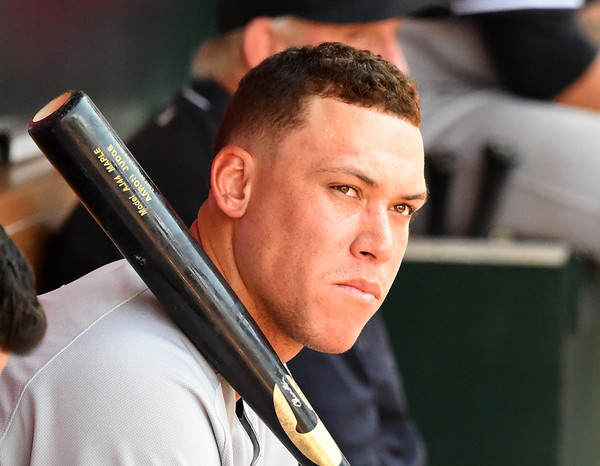 That leaves the three spot for someone like Aaron Judge, a slugger who's not likely to be a high OBP guy, but will also come up with the bases empty and two outs quite often. Given that, putting his power at the third spot in the lineup–he's projected for the highest ISO on the team at .244 and a .473 SLG, second highest on the team.
This old post has a rather vague description for the fifth spot in the lineup:
The Book says the #5 guy can provide more value than the #3 guy with singles, doubles, triples, and walks, and avoiding outs, although the #3 guy holds an advantage with homeruns. After positions #1, #2, and #4 are filled, put your next best hitter here, unless he lives and dies with the long ball.
The only guy who really fits this bill is the returning Greg Bird. Of the remaining players, he's got the most power and probably the best batting eye. The only other option for this could be Chase Headley, but his power has waned enough that his on-base skills wouldn't quite make up for it.
Spots six through nine are also a little broadly defined, with a stolen base threat occupying the six spot so he can be driven in by singles hitters behind him. Of the players left, Jacoby Ellsbury is the only stolen base threat. Behind him, you can slot one of Starlin Castro, then Didi Gregorius to avoid stacking the lefties too much. These guys bring a potential bonus because both did show some power last year. Chase Headley can bring up the rear, a switch hitter at the bottom to avoid any platoon snarls.
So our "optimized" lineup?
Brett Gardner, LF
Matt Holliday, DH
Aaron Judge, RF
Gary Sanchez, C
Greg Bird, 1B
Jacoby Ellsbury, CF
Starlin Castro, 2B
Didi Gregorius, SS
Chase Headley, 3B
It'll never happen this way, but I think that's a pretty okay looking, if top heavy lineup. If you really wanted, you could swap Ellsbury and Gardner without too much difference and the same goes for Judge and Bird, probably. We've gotta remember, though, that little lineup adjustments like this don't make a ton of difference over the course of the season and as long as the guys at the top aren't at the bottom, everything'll end up about the same. Still, on the even of the preseason, it's fun to talk about.