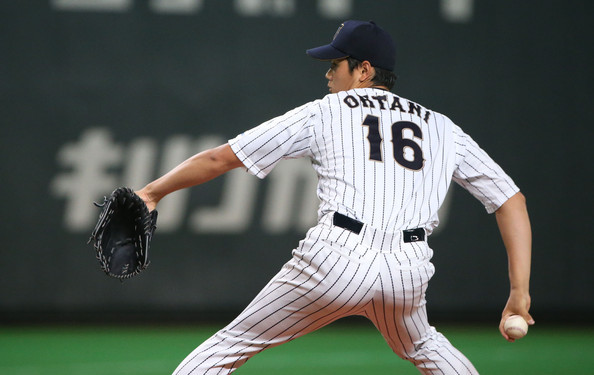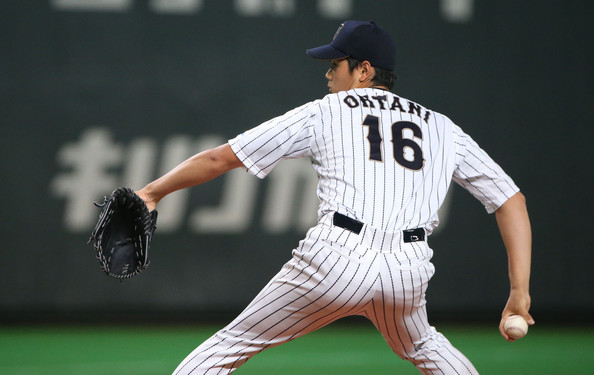 For years and years and years, the Yankees built their farm system through international free agency. They were in contention every year and forfeiting their low first round picks to sign top free agents all the time, though they were able to spend freely in international free agency to compensate. That's why so many of their top prospects from 1998-2012 or so were international signees. Alfonso Soriano, Wily Mo Pena, Robinson Cano, Chien-Ming Wang, Melky Cabrera, Jesus Montero, and so on.
Nowadays teams can't spend freely internationally. The new Collective Bargaining Agreement implemented a hard spending cap. Under the just completed CBA, each team was given a set bonus pool and punished harshly if they exceeded it. It was a soft cap. Three years ago the Yankees blew their bonus pool out of the water and signed many of the best available players. Four of my top 30 prospects were part of the 2014-15 international signing class.
As a result of that spending spree, the Yankees had to pay a 100% tax on every penny they spent over their bonus pool — the total payout between bonuses and taxes was north of $30M — plus they were unable to sign a player for more than $300,000 during both the 2015-16 and 2016-17 international signing periods. That restriction will be lifted when the 2017-18 international signing period begins July 2nd. Hooray for that.
Earlier this week Ben Badler (subs. req'd) reported the Yankees, who have a $4.75M international cap this year, have been connected to Venezuelan center fielder Everson Periera in advance of the 2017-18 signing period. I can't find much on the kid at all, but apparently he's a big deal. Here's some video:
The Yankees and every other team have been scouting international players for years, and I'm certain there are some contract agreements already in place even though they aren't allowed. It happens all the time. Badler is the best in the business, and if he says the Yankees are connected to Periera, I not only don't doubt him one bit, I assume the two sides already have some kind of deal in place.
The international hard cap really stinks, especially for the kids, though at least the Yankees will be able to hand out large bonuses to talented kids like Periera again. Being limited to $300,000 bonuses the last two signing periods stunk. The big question to me right now is not necessarily who will the Yankee sign on July 2nd. It's how are the Yankees planning for Shohei Otani, if at all?
Otani, as you surely know, is the best player in the world not under contract with an MLB team. He threw 140 innings with a 1.86 ERA and 174 strikeouts for the Nippon Ham Fighters last year while also hitting .322/.416/.588 with 22 homers. Most agree Otani's long-term future lies on the mound because he has ace potential. For now, he's a monster two-way player for the (Ham) Fighters.
Otani has expressed interest in coming over to MLB as soon as next offseason, though because he is only 22, he will be subject to the international hard cap. He'd have to wait three years until he's 25 to be able to sign for any amount like a true free agent. Should Otani be posted after this coming season, all 30 clubs figure to shovel their remaining international cap space in front of him and hope it's enough to sign him. What else could you do?
If you're the Yankees — or any other team, for that matter — do you pass on Periera and everyone else on July 2nd and instead conserve your international cap space for Otani in the offseason? It's awfully risky. Otani is not guaranteed to be posted. You're walking away from the top international talent in July with no assurances Otani will be available after the season, and even if he is available, it's far from a guarantee you'll sign him. The odds of ending up with no talent and a bunch of international money burning a hole in your pocket is quite high.
At the same time, Otani is so insanely talented that you'd hate to take yourself out of the market for a big league ready impact player to sign a bunch of 16-year-old kids who are years away from reaching MLB. (The Yankees signed Gary Sanchez, a top international prospect, in July 2009 and it wasn't until August 2016 that he reached the show for good, so yeah.) Otani would fit New York's youth movement so well. He'd be the young rotation cornerstone they need going forward.
There's always a chance the (Ham) Fighters will announce in advance they're going to post Otani after the season, but I can't remember that ever happening. If anything, it's usually the opposite. We wait weeks and weeks in the offseason waiting for the team to decide whether to post the player. That's what happened with Masahiro Tanaka and Yu Darvish. We didn't know for sure they would be posted until their teams actually posted them.
I can't imagine the (Ham) Fighters want to announce they're moving their best player after the season ahead of time. That won't sit well with fans. Then again, perhaps they could make a great event out of it and have a big farewell tour. That'd be kinda cool. Point is, it's far from certain Otani will be available after the season. He may decide to wait out the next three years, make good money in Japan, then come over to MLB when he's 25 and no longer subject to the international hard cap.
That the Yankees are already connected to a guy like Periera indicates they plan on approaching the 2017-18 international free agency period as if it's business as usual. Badler's report says eleven other clubs, including traditional big international spenders like the Red Sox, Mariners, and Blue Jays, are also connected to Latin American players for the 2017-18 signing period, so the Yankees aren't the only team taking this approach.
(The Athletics, Astros, Braves, Cardinals, Cubs, Dodgers, Giants, Nationals, Padres, Reds, and Royals will all be limited to $300,000 bonuses during the 2017-18 international free agency period as a result of past spending, so that's the max they could offer Otani next offseason.)
My guess right now is that, despite the rumblings, Otani will not be posted next winter. The max bonus he can receive under the international hard cap is only a touch more than his projected salary with the (Ham) Fighters in 2018. He could remain in Japan until 2019, make close to what he'd make in MLB in the meantime, then come over when he can sign a monster contract at 25. The Yankees and plenty of other clubs seem to be proceeding as if that will be the case.