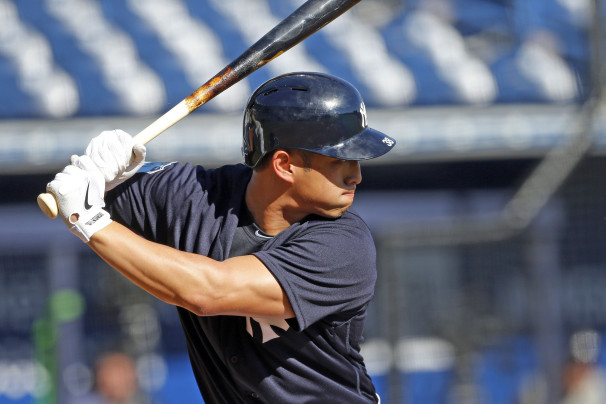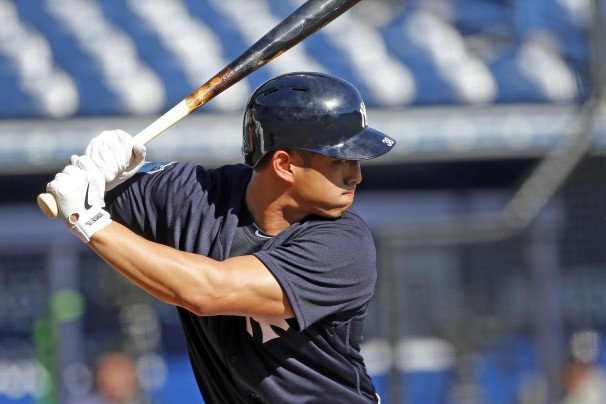 Earlier today, the Yankees announced that Rob Refsnyder had been optioned to Scranton/Wilkes-Barre. The 26-year-old was batting just .209/.314/.349 in 43 at-bats, and was openly put on the trading block three weeks ago. There was some talk that he could have a shot at heading north in a bench role on the heels of the Didi Gregorius injury, but his inability to play shortstop made that a long shot, and his punchless Spring did little to force the team's hand.
It will be interesting to see what happens with Refsnyder going forward. The Yankees may be looking to clear a 40-man roster spot, and at least one team – the Rays – was interested in Refsnyder's services. I wouldn't be shocked if a (tremendously underwhelming) trade was in the near future.
This move also means that Pete Kozma will be the team's utility infielder to start the season, as confirmed by George A. King III. He's a career .222/.288/.293 (58 wRC+) hitter that hasn't played in the Majors since 2015, but he has a fine glove at shortstop (9.7 UZR/150 in 1399 innings at the position) and experience at second and third, to boot. Kozma is an unexciting player at best, though that is true of most utility infielders – and it's doubtful that he sees all that much playing time, barring another injury, so it makes sense to use a fungible piece in this role.