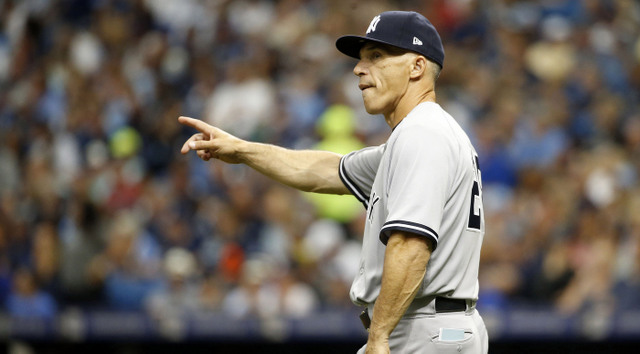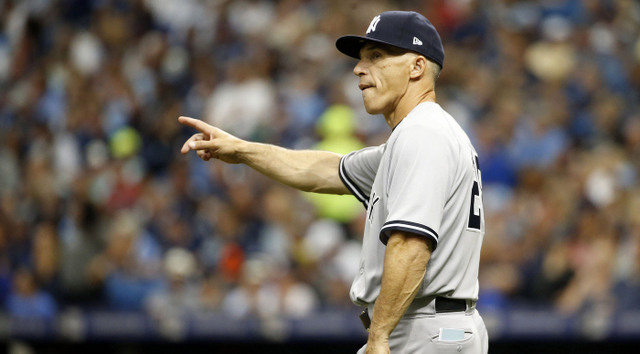 Once again, the Yankees failed to pick up a win on a first day of the season this year. Yesterday's loss to the Rays was not only their sixth straight Opening Day loss, it was their eighth loss in the last nine Opening Days. Yikes. Good thing it's just another game, eh? The Yankees have not won on Opening Day since beating the Tigers back in 2011. Joba Chamberlain and Rafael Soriano set up Mariano Rivera for the save that day.
The Yankees used four relievers in yesterday's game, leaving four others in the bullpen unused even though Masahiro Tanaka didn't make it out of the third inning. Today is an off-day, so those guys will get a day to rest before going back to the park for Game Two tomorrow night. They'll be fresh, if nothing else, and they figure to be very fresh for the first few weeks of the season. The Yankees have three off-days within the first ten days of the season, which they're using to skip the fifth starter's spot twice. Smart move.
Rather than carry a fifth starter, the Yankees have opted to carry eight relievers to start the season, which in no way surprises me. They seem to carry an extra reliever whenever they get a chance. Like every other team, the Yankees are terrified of overworking guys early in the season and running out of pitchers in extra innings. I get it. I do. I also think the eighth reliever is wasted roster spot because those scheduled off-days ensure the bullpen won't be overworked early.
Keep in mind what happened last year. An Opening Day rainout meant the Yankees couldn't skip their fifth starter, but they still had three off-days within the first 14 days of the season. Because of that, last guy in the bullpen Luis Cessa made just one appearance in the first eleven days of the season. The Yankees eventually decided to send him down to Triple-A Scranton because sitting unused in the big league bullpen was doing him no good.
This year the Yankees have an extra reliever and three off-days within the first ten days of the season, not the first 14 days like last year. More relievers, more off-days early. It sure seems like we're heading for a "this reliever(s) has to get in a game soon because he needs the work" situation next week, doesn't it? Joe Girardi is going to lean on his top relievers early thanks to those off-days — which he absolutely should do! — meaning the other relievers will be left idle.
Perhaps the Yankees will run into some extra innings games or get a few more short starts these next two weeks and need the extra relievers. That's what they're worried about, right? But, keep in mind both Adam Warren and Bryan Mitchell were stretched out to start during Spring Training, so they can give the Yankees some serious distance these next few weeks. And the Yankees aren't shy about shuttling relievers in and out either.
Anyway, my point is there may be a better way to use the roster spot vacated by the fifth starter, who won't be needed until April 16th. The Yankees could carry a fifth bench player instead, which would allow Girardi to do two things a little more often:
Pinch-run in the late innings. The Yankees are getting younger but they're still on the slow side. If they're down a run or two in the ninth inning and either Gary Sanchez or Greg Bird reaches base, pinch-running would be a wise move. Right now Aaron Hicks, the only backup outfielder on the roster, is the best pinch-runner option.
Pinch-hit for Torreyes. Inevitably, some big moments are going to find Ronald Torreyes, the fill-in shortstop while Didi Gregorius is sidelined. It happened yesterday and Girardi went to Hicks to pinch-hit against a righty. Chris Carter is available to pinch-hit against a lefty. Pete Kozma then has to take over at short, so they're burning two players in one move.
The Yankees almost ran out of bench players yesterday. Hicks pinch-hit for Torreyes in the seventh inning, Kozma took over at shortstop, then Carter pinch-hit for Kozma in the ninth. The Yankees were going to be short a middle infielder had they tied the game. Bird told Anthony Rieber he volunteered to play third so Chase Headley could play second, allowing Starlin Castro to slide to short. Austin Romine at second was another option. No. Just … no. Playing dudes out of position on Opening Day would not be fun.
As with the eighth reliever, how often would this fifth bench player be used? That's the question and the answer could very well be never. Maybe the Yankees keep socking dingers like they did in Spring Training and won't need pinch-runners, and Torreyes goes all BABIP crazy for a few weeks and there's no reason to pinch-hit for him. Baseball can be weird like that.
There's also this: who would be the fifth bench player? Rob Refsnyder is at the front of the call-up line, and he would give the Yankees an extra middle infielder given his ability to play second base. That said, if you're going to lift anyone for a right-handed pinch-hitter, Carter will get the nod before Refsnyder because that dude hits fungo bat pop-ups that carry over the fence.
The only left-handed hitter on the 40-man roster and not in the big leagues is Mason Williams, and while he's not someone Girardi figures to use as a pinch-hitter for Torreyes, Hicks sure is. He did it yesterday. Hicks hits for Torreyes, Kozma takes over at short, and the Yankees would still have a capable outfielder on the bench in Williams should, say, Carter pinch-hit for Brett Gardner or Jacoby Ellsbury against a lefty the next inning. That's not really doable right now.
Either way, eighth reliever or fifth bench player, we are talking about literally the 25th player on the 25-man roster. No team uses the last player on the roster all that often. It just seems like, with all those early season off-days, carrying an extra reliever is a waste. Heck, the Yankees might be able to get away with only six relievers thanks to those off-days. Instead, they're carrying eight. The extra bench player could be the better use of that roster spot, even if he only plays two or three times before the Yankees need a fifth starter.