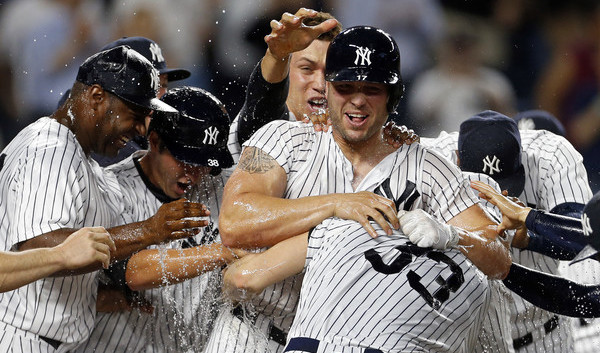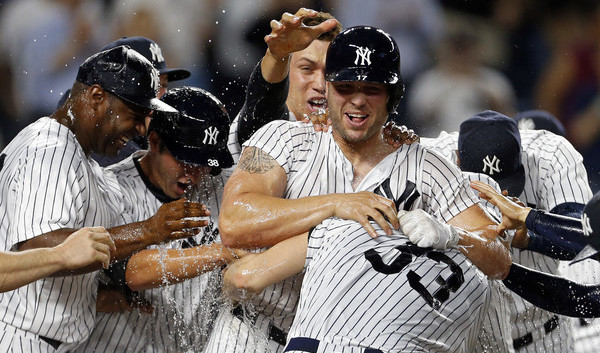 The best and worst thing about baseball is that they play every single day. The Yankees mounted a huge comeback for a fun and memorable win last night, and roughly 14 hours later, they're back at it this afternoon with another game. Baseball never lets you enjoy the highs long, eh?
Anyway, the Yankees have a chance to do something today they haven't done since August 22, 2015: have sole possession of first place in the AL East. The Yankees and Orioles are both 14-7 right now — the Yankees have a huge edge in run differential, for what it's worth (+38 to +6) — so a win today means first place. That'd be cool. Just keep winning series though. Win series and everything will work out. Here is the Orioles' lineup and here is the Yankees' lineup:
LF Brett Gardner
3B Chase Headley
DH Matt Holliday
CF Jacoby Ellsbury
2B Starlin Castro
SS Didi Gregorius
RF Aaron Judge
1B Greg Bird
C Austin Romine
RHP Michael Pineda
We had some pretty serious thunderstorms overnight here in New York, but it's cleared up and the weather is fine for the game. Hot, humid, and a little cloudy. This afternoon's game will begin a little after 1pm ET. YES will have the broadcast. Enjoy the game.
Injury Update: Gary Sanchez (biceps) threw to the bases for the first time today and everything went well. He's on track to start his rehab assignment Tuesday with Triple-A Scranton.