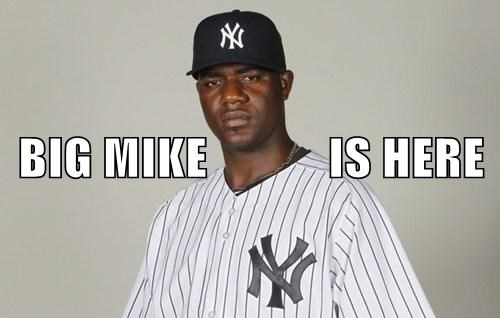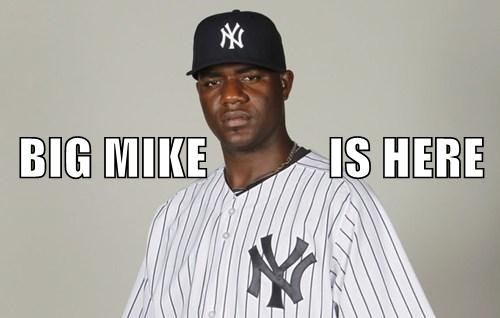 I'm feeling optimistic today, so I decided to bring back the whole Big Mike Is Here shtick. If you're not going to be optimistic about a guy prior to his first start of the season, when will you? Michael Pineda has a lot on the line this year, specifically money. It's his contract year. I know I'm rooting for him to have a big walk year. It'll help the Yankees win and help Pineda secure a nice contract in free agency.
The Yankees and Rays have split the first two games of this three-game series, and the two games were close to polar opposites. Masahiro Tanaka got knocked around on Opening Day, then yesterday CC Sabathia and various relievers held Tampa to five singles — four of which did not leave the infield — in the shutout win. Winning series is the name of the game. Keep winning series and you'll be in a good place come September. Here is the Rays' lineup and here is the Yankees' lineup:
LF Brett Gardner
C Gary Sanchez
1B Greg Bird
DH Matt Holliday
CF Jacoby Ellsbury
2B Starlin Castro
3B Chase Headley
RF Aaron Judge
SS Ronald Torreyes
RHP Michael Pineda
It's another clear, warm, and humid night in St. Petersburg. The weather inside Tropicana Field is always pleasant though. Tonight's game will begin at 7:10pm ET and you can watch on FOX Sports 1. There's no YES broadcast. Enjoy the game.
Injury Update: Didi Gregorius (shoulder) started his throwing program today, not yesterday. The program runs two weeks. After that he'll go on a minor league rehab assignment.