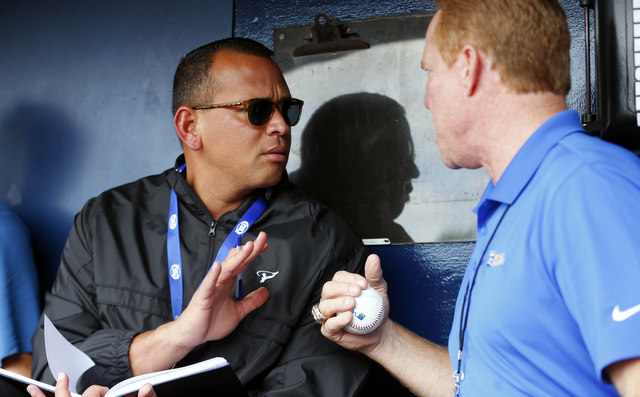 For the first time since his (forced) retirement, Alex Rodriguez will be in the broadcast booth tonight. The series finale between the Yankees and Royals will be on FOX Sports 1 tonight, not YES, and A-Rod will be doing color commentary alongside play-by-play man Kevin Burkhardt. How cool is that? A-Rod was pretty great doing pregame and postgame analysis during the postseason the last two years. I'm looking forward to hearing him in the booth.
Anyway, on to more pressing matters. The Yankees are looking to complete the sweep of the Royals this evening, and because the Orioles lost earlier today, the Yankees can stretch their AL East lead to 2.5 games. Is it too early to look at the standings? Nah. The Yankees are in first place. Enjoy the hell out of it. Here is the Royals' lineup and here is the Yankees' lineup:
CF Jacoby Ellsbury
C Gary Sanchez
DH Matt Holliday
2B Starlin Castro
RF Aaron Judge
3B Chase Headley
SS Didi Gregorius
LF Aaron Hicks
1B Chris Carter
LHP Jordan Montgomery
It is a bit cloudy in Kansas City tonight, though there's no rain in the forecast. Thank goodness for that. Losing an off-day to go to back to Kansas City for a makeup game would stink. Tonight's game will begin at 8:15pm ET, and as I mentioned earlier, the game will be on FOX Sports 1, not YES. Enjoy.
Injury Update: Greg Bird (ankle) did some light running today for the first time since being shut down. He didn't travel with the team and is back in New York. The hope is Bird will be given the thumbs up to resume baseball activities early next week.