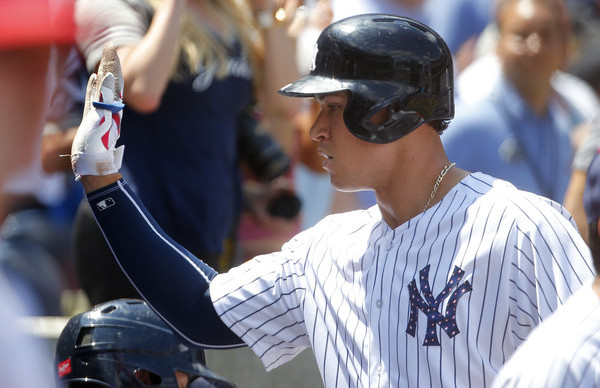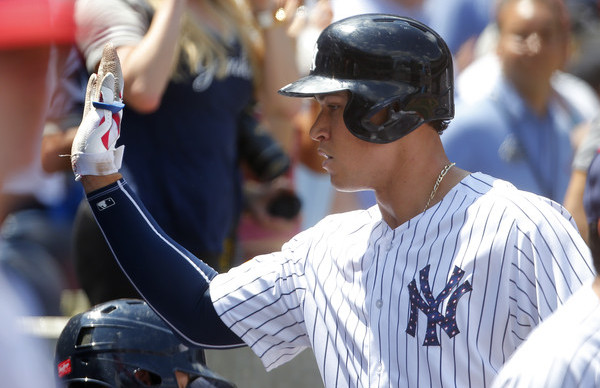 Today marks the end of a 16 games in 16 days stretch for the Yankees, their longest stretch without an off-day this season. (They had their 20 games in 20 days stretch interrupted by a rainout halfway through.) And boy, the first 15 games of this stretch did not go well. The Yankees are 6-9 in those games even though they've only been outscored 80-76. A few bullpen meltdowns have changed everything.
Anyway, this afternoon is yet another chance for the Yankees to win a series for the first time in three weeks. They haven't won a series since decimating the Orioles at Yankee Stadium last month. The Yankees have gone from having a four-game division lead to facing a four-game deficit in 22 days. Pretty terrible. Win a stupid series for once and go into the off-day feeling kinda sorta good. Can we do that? Here is the Blue Jays' lineup and here is the Yankees' lineup:
LF Brett Gardner
RF Aaron Judge
DH Gary Sanchez
SS Didi Gregorius
3B Chase Headley
CF Jacoby Ellsbury
1B Ji-Man Choi
C Austin Romine
2B Tyler Wade
RHP Michael Pineda
It's a lovely day for baseball in the Bronx. A little cloudy, but there's no rain in the forecast and it's not oppressively hot either. Not a bad afternoon to sit in the ballpark. Anyway, this afternoon's series finale will begin at 1:05pm ET. You can watch on YES locally and MLB Network nationally. Enjoy the game.
Injury Update: Matt Holliday (illness) is feeling better and he hopes to return to the lineup Friday. He ran and took some batting practice today. Holliday said tests found a virus, and I guess they knocked it out with some medication.