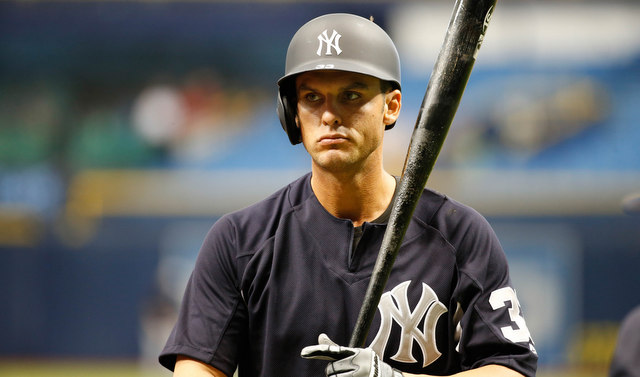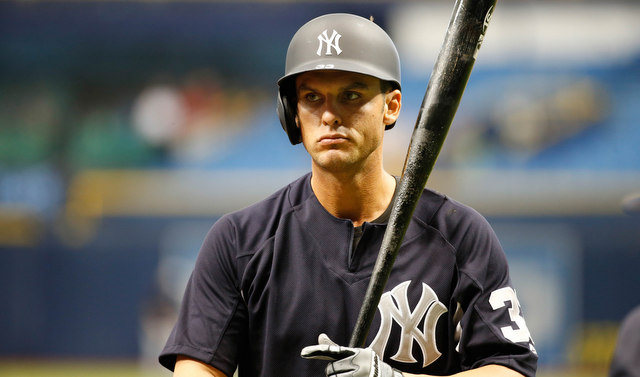 For all intents and purposes, this is a second straight lost season for Greg Bird. He missed the entire 2016 season following shoulder surgery — he was able to squeeze in an Arizona Fall League stint — and this year he's been sidelined since early May with ongoing ankle issues. Since the end of the 2015 season, Bird has only 263 plate appearances to his credit, and that includes Spring Training.
At this point the hope is Bird can return from ankle surgery at some point this year and maybe give the Yankees a nice shot in the arm down the stretch. The Yankees won't push him too hard after the way things have gone this season, though it's starting to look more and more likely Bird will return this year. He's already started hitting just two weeks out from surgery. From Dan Martin:
"I played catch for the first time (Monday) and hit for the first time (Tuesday)," said Bird. "It felt great. I already feel the difference in a lot of things that I've done since the surgery and that makes me believe I could be back soon — especially with the stitches out and the (incision) is good … The discomfort is gone. Now it's about getting ready to play again, getting in the weight room and on the field. I have to get used to it — and get used to not having the ankle in the back of my mind."
Brian Cashman of course downplayed Bird's chances of returning by the end of this month — "It's hard to predict with this kind of injury because it's unusual. But he's progressing," said the general manager to Martin — because that's what Brian Cashman does. This isn't the first time Bird has started working his way back this year, remember. He was on a rehab assignment for a few weeks in June before being shut down again.
The Yankees went out and acquired Todd Frazier essentially for first base depth even though he's playing third, and I'm glad they did because I didn't want the Yankees to be in a position where they were counting on Bird coming back. Anything he gives them this year is gravy as far as I'm concerned. In fact, as I said the other day, I'd like to see the Yankees bring in another bat. I don't expect it to happen, but I'd like to see it.
So perhaps Bird can be that bat, even if he doesn't return until sometime after rosters expand on September 1st. He's had a very long layoff and needs to get his timing down, so his minor league rehab stint could run the full 20 days, but the fact Bird is already hitting and doing baseball stuff suggests his season is not over. The top priority here is next season and getting Bird ready for 2018. But, if he can make it back in September, the Yankees will be that much better.