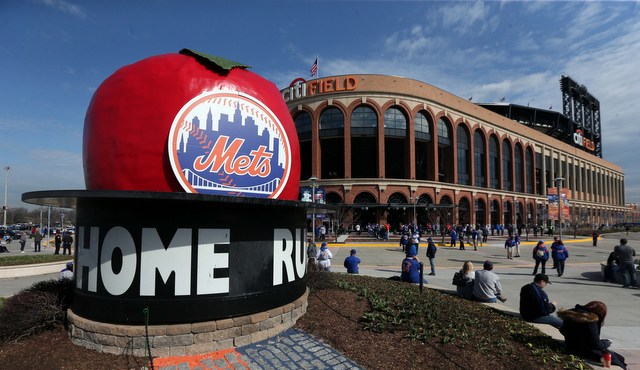 4:28pm ET: The Rays have officially announced the site change. Monday's and Tuesday's games will begin at 7pm ET. Wednesday's game is a getaway day 1pm ET start. Ticket information will be announced at a later time.
2:20pm ET: Next week's three-game series against the Rays has been moved from Tropicana Field to Citi Field due to Hurricane Irma, reports Joel Sherman. Ken Rosenthal and Marc Topkin have the news too, so while MLB hasn't announced it yet, it's only a matter of time.
NYC Football Club, the MLS franchise that plays its home games at Yankee Stadium, has a game this weekend, and I assume that's why the Rays series won't be played in the Bronx. They won't be able to get the field prepped in time for baseball after a soccer game Saturday.
Following this weekend's series in Texas, the Yankees only have to make one more road trip this year, and that's a quick three-game jaunt in Toronto. The Yankees will play 17 of their final 20 games in New York. That's 14 games in Yankee Stadium and three in Citi Field.
Last week Hurricane Harvey forced the Astros and Rangers to play a series at Tropicana Field. Hurricane Irma, which remains very powerful despite being downgraded to a Category 4 earlier today, is expected to hit Miami this weekend, and impact all of Florida.
All of the ticket and concession sales proceeds from last week's Astros-Rangers series in Tampa were donated to the hurricane relief effort. Hopefully the same happens with the series in Citi Field as well.