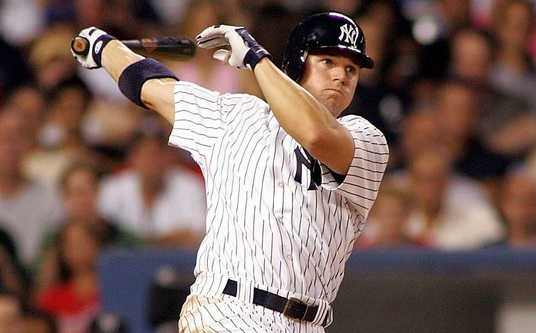 Friday: The Yankees announced Reese's move this morning. His official title is senior director of player development. There's no word yet on who will replace him as the head of the pro scouting department.
Thursday: According to George King, the Yankees will name Kevin Reese their new farm system head, replacing the departed Gary Denbo. Denbo ran the farm system from 2015-17 before leaving to join Derek Jeter and the Marlins last month. The Yankees have not yet officially announced Reese as the player development chief. I imagine it'll happen soon.
Reese, 39, spent the 2002-07 seasons as a depth outfielder in the farm system, and he did manage to appear in 12 games with the Yankees from 2005-06. He joined the club as a scout in 2008 and has gradually worked his way up the ladder. Most recently, Reese was the director of pro scouting. He took over the department when Billy Eppler left to join the Angels.
Over the last three years Denbo turned the farm system into a player development machine after it'd been unproductive for years under Mark Newman. It's not just the Aaron Judges and Gary Sanchezes and Luis Severinos. Others like Jordan Montgomery are quite valuable too. Now Reese will be in charge of making sure the pipeline remains productive. If nothing else, he still has a lot of talent to work with.
The Yankees reportedly interviewed four candidates to replace Denbo, all internal: Reese, director of minor league operations Eric Schmitt, director of performance science John Kremer, and field coordinator Carlos Mendoza. The Yankees tend to promote from within for these jobs. Now they have to replace Reese as the pro scouting department head, though I'm sure they have someone lined up.