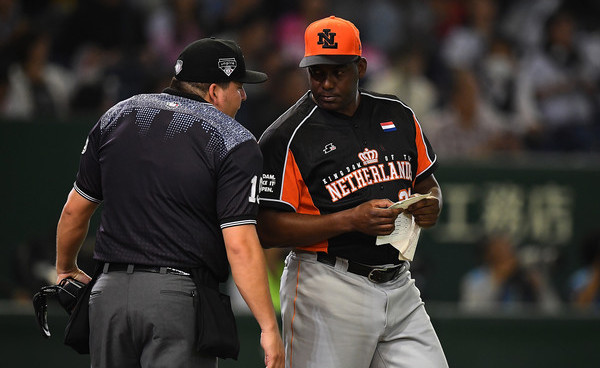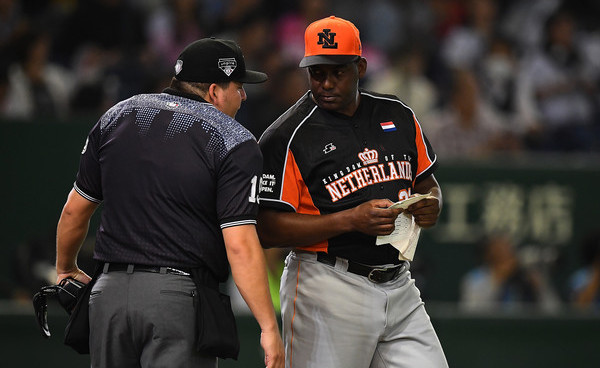 Friday: The Yankees interviewed Meulens yesterday and Boone today, the team announced. I've seen a few beat writers on Twitter say Meulens was impressive. Impressive during his conference call, at least. Thomson, Wedge, Meulens, and Boone are the four candidates so far. Supposed the Yankees are only going to interview five or six. Chris Woodward is rumored to be another candidate.
Monday: According to Joel Sherman, the Yankees will interview both Aaron Boone and Hensley Meulens for their managerial opening. There's no word on when exactly they will interview. Also, Ken Rosenthal says the Yankees asked the Athletics for permission to interview their manager Bob Melvin, but the A's said no.
Boone was first mentioned as a managerial candidate last week. He played for the Yankees briefly in 2003 — you may remember that home run he hit — and has been working as an analyst for ESPN since he retired a few years ago. Boone has no coaching or managerial experience, but these days teams aren't shy about hiring rookie skippers. It initially wasn't clear whether he'd actually get an interview, but now we know he will.
Meulens, 50, was a top prospect with the Yankees way back when. He's one of the most famous busts in franchise history, in fact. Following his playing career Bam Bam gradually worked his way up the minor league coaching ranks before joining the Giants. He was their hitting coach from 2010-17 — Meulens was on the coaching staff for their three recent World Series titles — and was named their bench coach this offseason.
In addition to his MLB work, Meulens has also coached and managed in international competition over the years. He and Didi Gregorius are close. They work together each winter and were both part of the The Netherlands' World Baseball Classic squad earlier this year. Like just about everyone from Curacao, Meulens speaks multiple languages: English, Spanish, Dutch, Japanese, and Papiamento. That is an obvious plus for a manager. Meulens has been considered a future manager for several years now.
So far the Yankees have only interviewed Rob Thomson and Eric Wedge for their managerial opening. Brian Cashman told Mark Feinsand the next interview is set for Thursday — things are on hold while Cashman is at the GM Meetings the next few days — though he declined to say who it'll be with. Could be Boone, could be Meulens, could be someone else entirely. We'll find out soon enough.