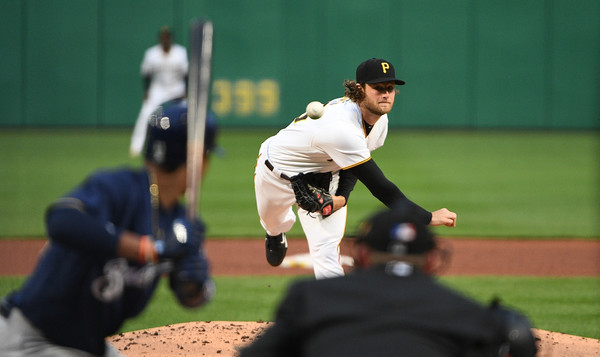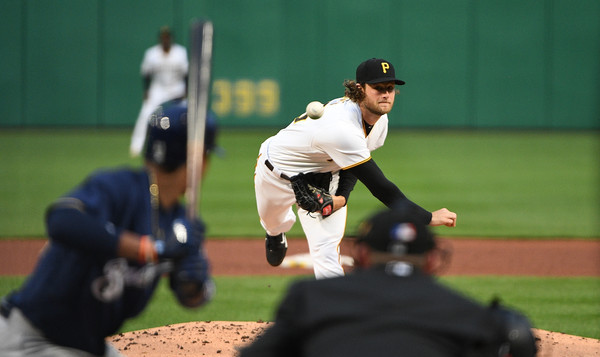 Despite rumors to the contrary, right-hander Gerrit Cole remains a member of the Pittsburgh Pirates. That could change at any moment! But this morning it seemed like he was heading to the Astros, then he wasn't. Last month it appeared Cole was coming to the Yankees, but then he wasn't. It's been an interesting few weeks.
Soon after the Astros stuff happened this morning, George King reported the Yankees have "shut down" trade talks with the Pirates about Cole. I'm not sure if that means they were shut down after the Astros stuff, or if they were shut down at some point previously. Maybe it happened a few weeks ago, when Pittsburgh insisted on Gleyber Torres. I like to think it played out like this:
Pirates: "Leak that we have a deal with the Astros so the Yankees include Gleyber."
Yankees: "Those jerks. Leak that we're shutting down talks to kill their leverage with the Astros."
All of this is posturing, of course. Are the Yankees still interested in Cole? Yes. Are the Astros still interested in Cole? Also yes. Do the Pirates want to trade Cole? Probably not, but they realize they won't be able to sign him long-term, so a trade is the next logic step. A lot has happened lately and yet nothing has really changed.
The Yankees have five starters for five spots at the moment, and because of that, I don't see them rushing into anything. They're not going to be spooked by reports of their top target possibly going elsewhere, and they won't be pressured into upping their offer. Brian Cashman has done a pretty excellent of job being patient and making deals on his terms the last few years. I don't see that changing.
If anything, this morning's Astros-Cole stuff is a reminder the Yankees are not the only fish in the sea. Even with his down season, Cole is a very talented and in-demand pitcher, and another team can swoop in with a quality offer at some point. That's a risk the Yankees are apparently willing to take, that being patient could mean missing out.