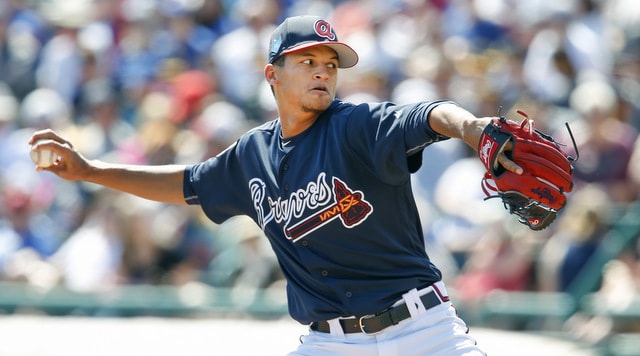 The Braves have returned right-hander and Rule 5 Draft pick Anyelo Gomez to the Yankees, the team announced earlier today. That means Gomez cleared waivers and has been outrighted off the 40-man roster. The Yankees assigned him to minor league camp.
Gomez, 25, allowed ten runs in 8.1 innings for the Braves this spring, though all the damage came recently. He started the Grapefruit League season with one run in 5.1 scoreless innings before getting tagged for nine runs in three innings across his last two outings. Ouch. Here's a recent scouting report from 20-80 Baseball:
His plus to double plus fastball sits comfortably at 93-to-96 mph with the majority of readings at 95 mph … The changeup was fringe-average coming in at a hard 85-to-87 mph with some late parachuting drop, and occasional tumble to the arm side.
The Yankees put Gomez in the bullpen full-time last season and he broke out with a 1.92 ERA (2.19 FIP) and 31.0% strikeouts in 71 innings at four levels. Tough spring aside, I'm a bit surprised Gomez has been returned, especially this early. I thought the Braves would give him a longer look during the regular season. Shows what I know.
Even with Gomez being returned, the Yankees still have three Rule 5 Draft players out there with other organizations: Mike Ford (Mariners), Nestor Cortes (Orioles), and Jose Mesa Jr. (Orioles). Cortes appears to have a good chance to stick with the O's. The other two seem likely to be returned.