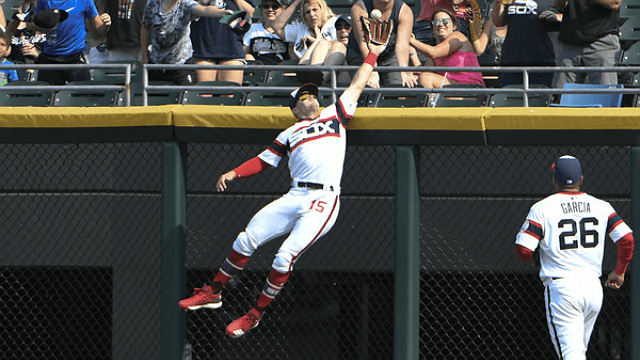 One can truly tell the season is approaching its conclusion when you get to the penultimate homestand of the year. The Yankees host two rebuilding AL Central teams this week, beginning with the Chicago White Sox.
The Last Time They Met
The Bombers are just three weeks removed from sweeping the South Siders at Guaranteed Rate Field on Aug. 6-8.
Lance Lynn dominated the White Sox in his first Yankee start, helping to end a five-game losing streak for New York.
The Yankees needed extra innings and a solid relief appearance from Sonny Gray to escape with a win in Game 2. Giancarlo Stanton and Miguel Andujar provided the heroics on offense.
Stanton's grand slam buoyed the Yankees to a sweep while Luis Severino went seven strong for a quality start.
The Yankees would have had a much easier time if Adam Engel didn't take away multiple home runs.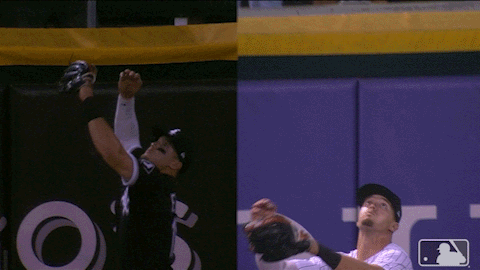 For more information, check out Katie's Yankeemetrics post on that series.
Injury Report
The big news since last time is that Jose Abreu, the White Sox's lone All Star, underwent abdominal surgery and is out until September. OF Leury Garcia also suffered a hamstring injury that could finish off his season.
Their Story So Far
The White Sox remain mired in fourth place at 51-79, matching their Pythagorean record. They're in the middle part of a rebuild, no longer at the nadir of trading all assets and not yet in a place to contend. They have plenty of talent in the minor leagues as well as some fledgling former prospects working to make it in the majors, but Chicago is still a few years from seeing a second contending team within city limits.
Lineup We Might See
1. 3B Yolmer Sanchez (.245/.312/.381, 90 wRC+)
2. SS Tim Anderson (.247/.293/.417, 91 wRC+)
3. RF Avisail Garcia (.235/.267/.437, 87 wRC+)
4. DH Daniel Palka (.239/.282/.478, 102 wRC+)
5. 1B Matt Davidson (.228/.324/.450, 112 wRC+)
6. C Omar Narvaez (.284/.378/.436, 127 wRC+)
7. 2B Yoan Moncada (.221/.303/.396, 91 wRC+)
8. LF Nicky Delmonico (.229/.319/.410, 100 wRC+)
9. CF Adam Engel (.234/.277/.345, 70 wRC+)
Expect Anderson in the leadoff spot when CC Sabathia starts Wednesday while former Twins OF Ryan LaMarre could find his way into the lineup as well.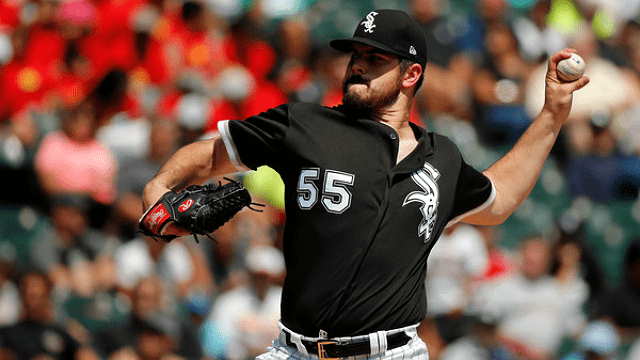 The Starting Pitchers We Will See
Monday (7:05 PM ET): RHP Masahiro Tanaka vs. LHP Carlos Rodon
After battling injuries and high expectations for years, Carlos Rodon — the 2014 No. 3 overall pick — is starting to find a groove in his fourth season. In each of eight starts since the start of July, he's tossed at least six innings while giving up no more than three runs. In fact, he's only given up more than two runs once while going seven or more innings in five of the eight outings.
Interestingly, his K-BB rate has declined this season, but he's held opponents to a .183 batting average while cutting his home run rate significantly. He has a 64 ERA- but a 100 FIP-.
Rodon works off a 93-mph fastball with an effective mid-80s slider he throws a fourth of the time and a changeup he goes to as a third offering.
Last Outing (vs. MIN on Aug. 22) – 6.0 IP, 3 H, 2 R, 3 BB, 5 K, 1 HR
Tuesday (7:05 PM ET): RHP Lance Lynn vs. RHP James Shields
Big Game James! James Shields was one of the worst pitchers in the American League in 2016-17, but he's been a more average-ish workhorse this year. Still not worth trading Fernando Tatis Jr. for, but much more effective. He's cut down on walks and home runs and sports a 4.59 ERA, much better than his 5.99 ERA as a Chicago pitcher before this season.
Shields uses his high-80s fastball a third of the time while working in a cutter, curveball and changeup each at least 18 percent. Only his changeup has a positive pitch value on Fangraphs, though his fastball hasn't been quite the negative as it was in the past.
Last Outing (@ DET on Aug. 23) – 6.2 IP, 10 H, 7 R, 1 BB, 5 K, 3 HR
Wednesday (7:05 PM ET): LHP CC Sabathia vs. RHP Reynaldo Lopez
In a rematch of earlier this month, Reynaldo Lopez will face the task of staring down the veteran Sabathia. The young righty no-hit the Yankees until the sixth inning on Aug. 7 and allowed just one run over seven innings. However, since that start, he hasn't completed six innings and has been lit up by the Tigers and Royals over three starts to the tune of a .321/.383/.566 batting line. Yikes.
Lopez works off his mid-90s fastball while going to a mid-80s slider and mid-80s changeup. He'll also throw an occasional slow curve.
Last Outing (@ DET on Aug. 24) – 5.2 IP, 4 H, 2 R, 3 BB, 7 K
The Bullpen
The White Sox traded Luis Avilan to the Phillies last week, which means they are short another veteran arm in their pen. Still, the White Sox's bullpen is much more respectable than you might expect. Here are their numbers since the All-Star break.
4.56 ERA (21st in MLB)
3.87 FIP (8th in MLB)
1.1 WAR (9th in MLB)
25.7% K rate (6th in MLB)
10.0% BB rate (24th in MLB)
0.99 HR/9 (6th in MLB)
LHP Jace Fry has picked up Chicago's last two saves, but it seems to be more of a closer-by-committee situation. Fellow southpaws Hector Santiago and Xavier Cedeno get plenty of appearances, as do righties Juan Minaya and Jeanmar Gomez.
Yankees Connection
Only Yankees connection on the 40-man roster is Ian Clarkin, who was part of the Robertson-Kahnle-Frazier deal last season.
Who (Or What) to Watch?
Rodon has the ability to electrify, but the Yankees are quite competent against left-handed pitching, even without Aaron Judge and Gary Sanchez. The matchup between Rodon and Stanton should be fun.
Can Engel stop robbing everyone's homers? Please and thank you.