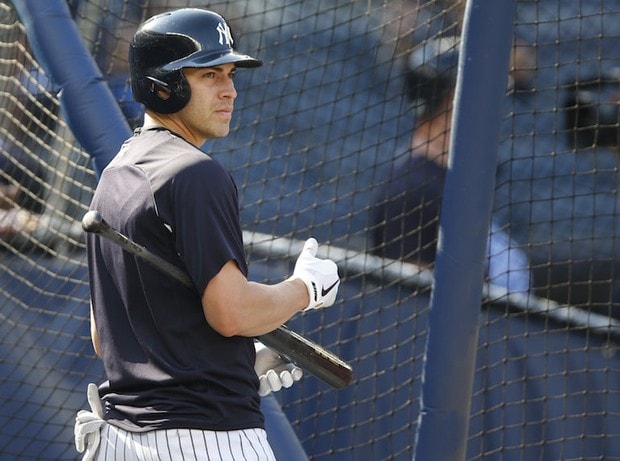 Jacoby Ellsbury's season is officially over. This afternoon the Yankees announced Ellsbury underwent season-ending surgery to repair a torn labrum in his left hip yesterday. The expected recovery time is six months, meaning he should be ready in time for Spring Training.
Ellsbury, 35 next month, has not played at all this year due to a series of injuries. He pulled an oblique taking batting in Spring Training, then his hip starting acting up, then he dealt with plantar fasciitis, and then his back gave him trouble. Turns out the hip injury was serious enough to require surgery.
For much of the season the Yankees did not miss Ellsbury because their big league outfield was full (Brett Gardner, Aaron Hicks, Aaron Judge, Giancarlo Stanton) and because they had Clint Frazier and Billy McKinney stashed in Triple-A. Now they're short on outfielders because McKinney has been traded and Judge (wrist) and Frazier (post-concussion migraines) are hurt. Go figure.
This is the fifth year of Ellsbury's seven-year, $153M contract. The Yankees have insurance on Ellsbury's contract, so they have been recouping some percentage of his salary while he's been on the disabled list (reportedly 75%), though that does not reduce his luxury tax hit, He still counts as $21.857M against the luxury tax payroll.
Ellsbury's surgery is similar to the surgery Alex Rodriguez had on his hip back in the day. It's an arthroscopic procedure but it is a serious injury with a long and grueling rehab. Ellsbury's been the butt of many jokes this year, but this is serious stuff. Hopefully he comes through okay and can fight for a roster spot next spring.