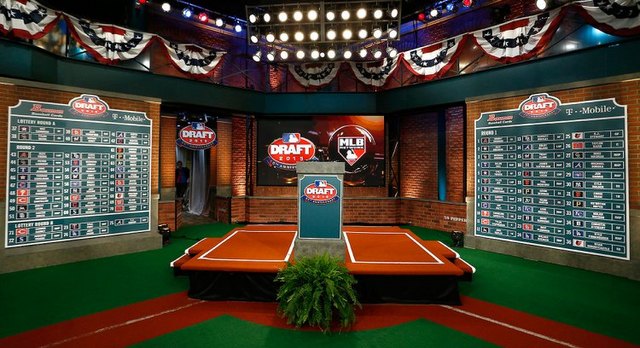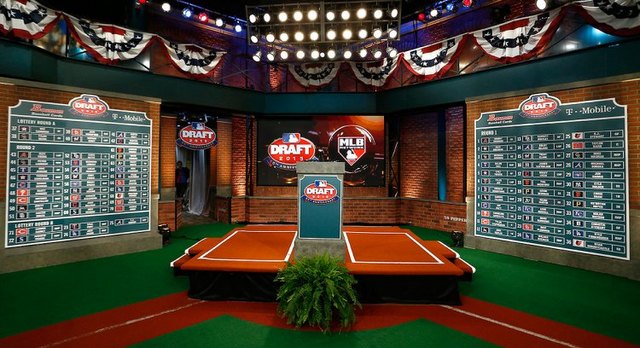 The 2016 amateur draft begins in only three weeks and two days. It seems like it's sneaking up this year, huh? Anyway, I have some miscellaneous draft links to pass along.
Baseball America Mock Draft v3.0
Hudson Belinsky of Baseball America posted his third mock draft of the season on Friday, and he has the Phillies taking Florida LHP A.J. Puk with the top pick. That seems to be consensus right now. Belinsky has the Yankees taking Vanderbilt RHP Jordan Sheffield with their first round selection, the 18th overall pick. Here is MLB.com's free scouting report on Sheffield, who is Gary's nephew:
Of all the pitching prospects in the 2016 Draft, Sheffield may have the best chance to develop three plus offerings. His fastball can sit at 94-96 mph and reach 98, and he has maintained his velocity in the late innings of his starts. Both Sheffield's hard three-quarters breaking ball (which is more likely to become a slider than a curveball) and his circle changeup can be out pitches at times.
The knocks on Sheffield are his injury history — he had Tommy John surgery in high school — and generally poor command. He's on my list of draft prospects to write up, so look for that at some point soon. Sheffield has a 2.34 ERA with 97 strikeouts and 29 walks in 84.2 innings this spring.
MLB.com Mock Draft v1.0
MLB.com's Jonathan Mayo posted his first mock draft of the spring on Friday as well. He has the Phillies taking Mercer OF Kyle Lewis with the top pick, so I guess Puk really isn't the consensus pick right now. Nevermind. Mayo has the Yankees taking Kansas HS LHP Joey Wentz with that 18th pick. Here is MLB.com's free scouting report:
Wentz's fastball topped out around 90 mph before his hiatus from the mound, but after getting on a throwing program and nursing his arm back to health he has operated at 90-95 mph this spring. There could be more velocity to come from his projectable frame, and his fastball already plays up because it has armside run and his size creates difficult angle. He has a pair of solid secondary pitches in a curveball with depth and a changeup with fade, and he could have three plus offerings when fully developed.
The arm issue referenced in the scouting report has been called a "dead arm" and nothing more. Wentz didn't have surgery or anything like that. He's also a legitimate prospect as a power hitting first baseman, though most see him as a pitcher long-term. Wentz is one of the very few pitchers in this draft believed to have true No. 1 starter upside. I've just kinda assumed he'd be off the board by time the Yankees pick.
Yankees in on Gowdy, Jones
In his most recent draft rankings (subs. req'd), Keith Law noted the Yankees are "supposedly heavily" on California HS RHP Kevin Gowdy for their first round pick. Here's my write-up on Gowdy. The Yankees being in on an advanced prep arm from Southern California is no surprise at all. Scouting director Damon Oppenheimer has been all over the demographic for years.
Also, within his mock draft, Belinsky says the Yankees are also in on Pennsylvania HS 3B Nolan Jones with their top selection. Here's my write-up on him. Jones is definitely one of my favorite prospects in this year's draft class, though that doesn't mean a whole lot in the grand scheme of things. Still, the Yankees are said to be in on him, so I feel validated.